Film Program
Screening: Haunted (Maskoon)
Organized by Ettijahat-Independent Culture in cooperation with Heinrich Böll Stiftung Middle East
Monday 8 January, 19:00 to 21:30
In Arabic with English subtitles
Free admission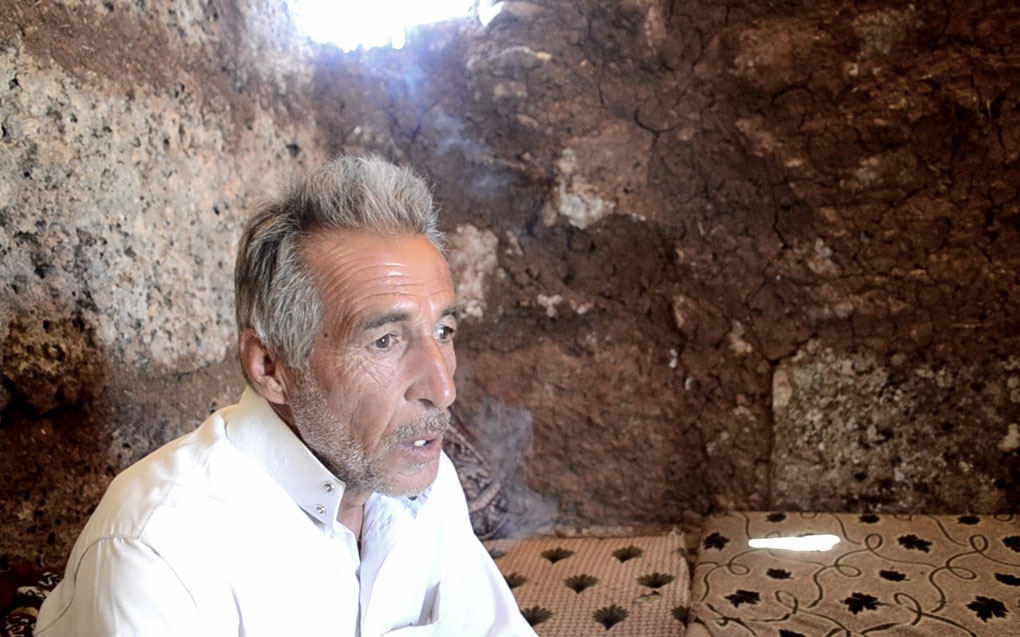 Haunted (film still)
2014
Courtesy of the artist
Haunted (Maskoon)
Directed by Liwaa Yazji, 2014
In Arabic with English subtitles
When the bombs fell, the first thing we did was run away. It was not until later that we realized we had not looked back. We were not allowed to say goodbye to our home, our memories, our photos, and the life that lived within them. We have become vacant like these spaces; our hastily packed belongings and the forgotten things haunt us." An uncertain existence followed the escape and expulsion from Syria that tumbled into a physical and mental nowhere, a non-space between yesterday and tomorrow. Haunted tells of the loss of home and security, of the real and metaphorical meaning which a house, a home, has in one's life.
Following the screening, there will be a Q&A session with director Liwaa Yazji, moderated by Ghassan Salhab.
Ettijahat-Independent Culture is a Syrian cultural organization founded in the end of 2011. Ettijahat seeks to activate and render the role of independent culture and arts more positive, in the process of cultural and social change
Liwaa Yazji is a Syrian playwright, filmmaker, screenwriter, and poet, and a board member of the cultural organization Ettijahat-Independent Culture. She has published a volume of poetry In Peace, we leave Home and was resident poet at Poets House New York in 2015, where her book Three Poems was published in English. Yazji took part in the Royal Court workshops in Beirut with writers from Lebanon and Syria from 2013 to 2015, where she began the work on Goats, supported by the British Council.
Ghassan Salhab is a director, screenwriter and film instructor. Ranging from documentary to thriller to new media, his films question the foundations of society and the role of art and the individual in times of unrest. His films have been selected for international film festivals in Berlin, Cannes, Marseille, Locarno, Tribeca, and Toronto. He was a resident in the DAAD Artists-in-Berlin Programme (2016) and the recipient of a post-production grant from the Doha Film Institute for The Mountain (2010). His film The Valley earned him Best Director from the Arab World at the Abu Dhabi Film Festival (2014), and Beyrouth Fantôme received an award for best soundtrack at the Festival des Trois Continents de Nantes, France (1998). His films were also honored by La Rochelle International Film Festival and JC Carthage (2010). In addition to his work in filmmaking, he has published articles in magazines and the book Fragments du Livre du Naufrage (2012). He is also a film instructor at various universities and other institutions.