Talk
Serious Games
In partnership with ARP-ALBA
Thursday 5 November, 19:00 to 20:30
In English
Free admission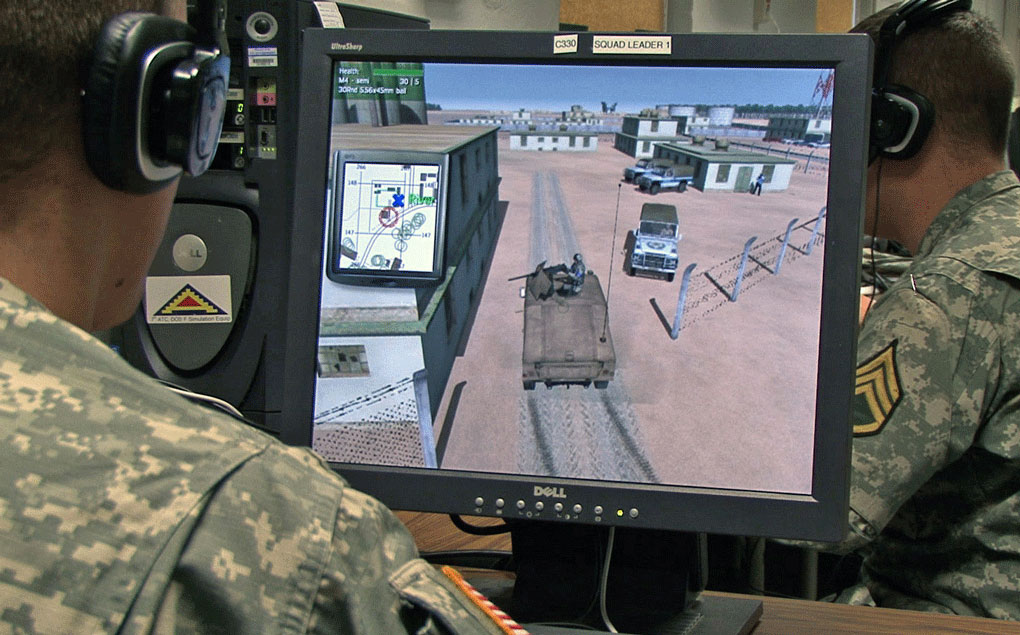 NCO Academy Teaches Leadership in Virtual Environment
[US Army ]
Via Flickr
Games are undoubtedly the emblematic cultural form of our time, and our life-worlds are increasingly characterized by the virtually inescapable presence of overlapping and intersecting gamespace. One can quit a given game, but it is ever less certain that one can exit gamespace itself. In Serious Games, philosopher and writer Stephen Wright talks about how gaming and usership are an increasingly predominant determinant of social structures and relationships, where social processes themselves become metagames for power structures.
The exponential development of mechanisms for the capture of user-generated content and competence has led to the generalization of a situation tantamount to inadvertent gaming: users have become the unsuspecting players in games which they associate with life itself. What have come to be called "serious games" are now the object of massive investment—with China leading the way—where social processes themselves become metagames for power structures, which set in place unnecessary obstacles in order to observe, through big data collecting, how the "players" negotiate their way through nested gamespace. These "players" are in fact "users" of social spaces, whose collective intelligence is being extracted without consent and accumulated without limit.
Stephen Wright is a Paris-based art writer and professor of the practice of theory at the European School of Visual Arts where he is advisor to the postgraduate program "Documents and contemporary art." His research has examined the ongoing usological turn in art-related practice, focusing on the shift from modernist categories of autonomy to an art on the 1:1 scale, premised on usership rather than spectatorship, deliberately withdrawing from the event horizon. He is currently finishing a "Lexicon of Usership," as a contribution to repurposing the conceptual vocabulary and edifices inherited from modernity. He is a founding user of the blog n.e.w.s.