Film Program
Short Films Program
In the framework of TERDAD 2021
Sunday 3 July, 21:00 to 22:10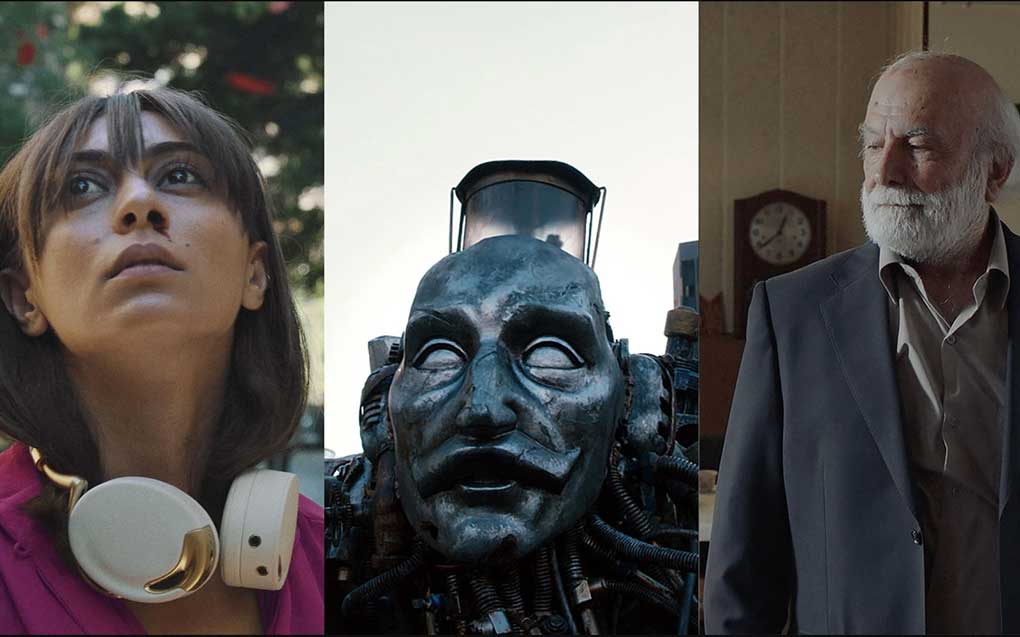 In the framework of TERDAD 2021, the Metropolis Cinema Association will be screening three short films: Barakat (2019) by Manon Nammour, Tshweesh (2017) by Fayrouz Serhal, and Last Days of the Man of Tomorrow (2017) by Fadi (the fdz) Baki.
In Barakat, an elderly man prepares for his grandson's wedding and tries to adapt to the accelerating rate of change in Beirut. 
Lidia in Tshweesh walks in Beirut, as the people of the city eagerly await the kick-off of the football World Cup. The signal of the first match is disrupted by strange audio waves.
The legend of Manivelle, the automaton gifted to Lebanon in 1945, still haunts an abandoned mansion in Beirut. Last Days of the Man of Tomorrow offers a funny, sad, and weird look at the life of the Middle East's first and only living robot and the stories you won't find in your history books.
The screenings are taking place on the Sursock Museum esplanade.
The Short Films Program is part of the TERDAD 2021 festival taking place over the course of 3 days from July 2 until July 4 2021. Created by UNESCO under "Li Beirut", its flagship initiative for the city recovery, TERDAD unites 5 local cultural associations: Metropolis Art Cinema, Zoukak Theatre Company and Cultural Association, Maqamat, Irtijal Festival, and Samandal Comics that received urgent financial support and training. The full program is available here.