Talk
Slide Night with BAR
With Babak Kazemi and Pargol Einaloo, Elena Gileva, and Beatriz Morales
In collaboration with Beirut Art Residency (BAR)
Thursday 8 February, 19:00 to 20:30
In English
Free admission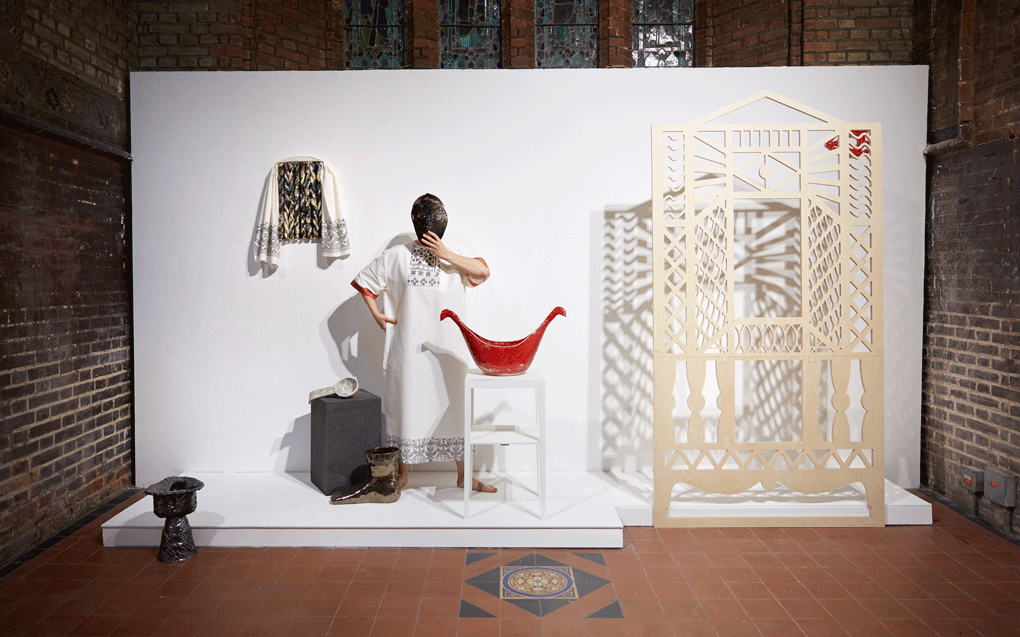 Go I not know wither, bring what I do not know/ Пойди туда, не знаю куда, принеси то, не знаю что
2017
Mixed media installation: hand built ceramics, cnc cut plywood, digital textiles
dimensions variable
Installation view at the Florence Trust, London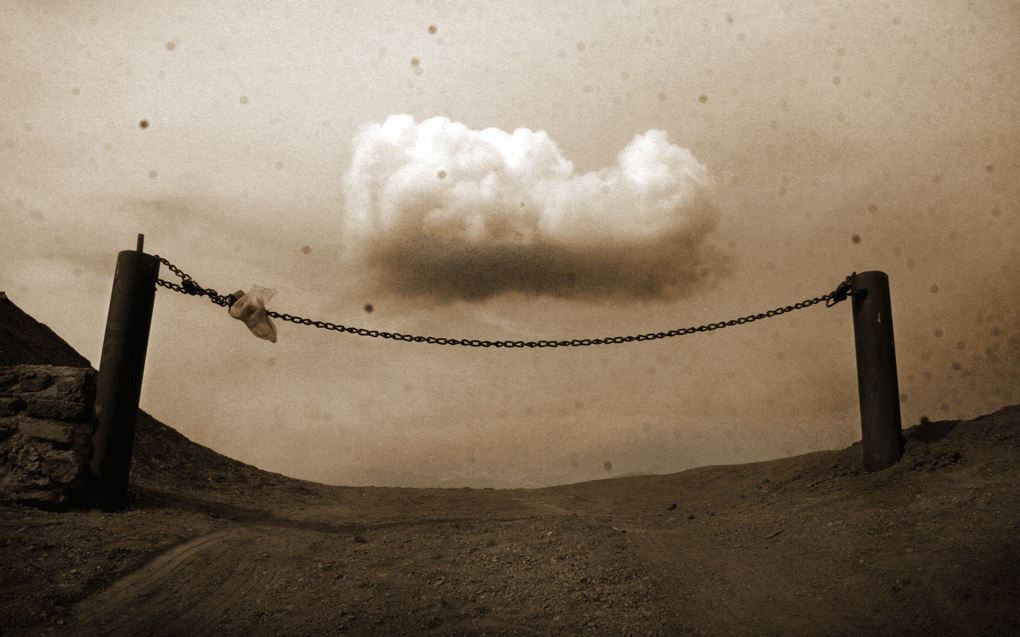 Past Continuous Tense
2008
Courtesy of the artist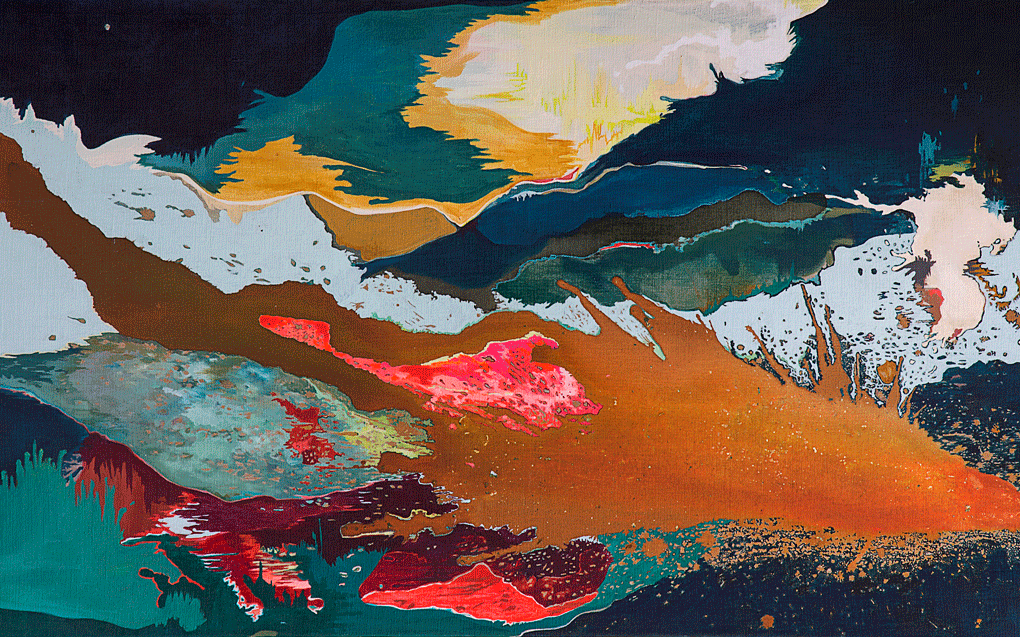 Wonderland II
2014
Acrylic on linen canvas
90 x 180 cm
Photograph: Jaime Navarro
Join us for an evening of presentations by Beirut Art Residency's (BAR) current artists-in-residence: photographers Babak Kazemi and Pargol Einaloo, ceramist Elena Gileva, and painter Beatriz Morales.
This talk series, Slide Night with BAR, is an opportunity to get to know about the practice of the artists-in-residence, their previous works, and upcoming projects during their time in Beirut.
The presentations will be followed by a Q&A session with the public.
Babek Kazemi (b. 1983 in Ahvaz, Iran – lives and works in Tehran, Iran) is a self-taught photographer. Kazemi explores the history of the province of Khuzestan in which he grew up, focusing on the impact of oil production on the region. In 2012, he was awarded the Magic of Persia Contemporary Art Prize (MOP CAP) at the Delfina Foundation in London. His work has been featured in collections at the Maraya Art Centre (UAE), The Museum of Contemporary Arts (Tehran), The Museum of War (Tehran), and in the private collection of the Sheikh of Sharjah in the UAE. Since 2010, Kazemi has been collaborating with Pargol Einaloo (b. 1987, Shiraz, Iran). Einaloo's work focuses on photography and painting. She studied painting at the Accademia di Belle Arti di Bologna, and her work has previously been exhibited in Iran, India, and the UAE.
Elena Gileva's (b. 1992 in Russia – lives and works in London, UK) work explores the decorative, historical, and ornamental through the medium of ceramics and sculpture. Gileva is trained in both ceramics and fine arts, with a MA in Ceramics and Glass from the Royal College of Art and BFA from the Parsons Paris School of Art and Design. She combines various references and processes, with hand-built ceramic objects taking center stage in her practice.
Beatriz Morales (b. Mexico City, Mexico – lives and works in Berlin, Germany) developed her skills auto-didactically from an early age. The artist left her native country in 2001 to pursue formal studies in painting, pottery and fashion design. Morales combines an investigative, abstract-expressionist approach with figurative and illustrative components. Her painting Wonderland II was exhibited in both branches of the Museum of Contemporary Art Rufino Tamayo in Oaxaca and Mexico City as part of the Mexico Contemporary Art Biennial 2016/17. After recent exhibitions in Basel, Berlin and Vienna, will make her major art fair debut at Zona Maco 2018 in Mexico City.
Beirut Art Residency (BAR) is a nonprofit, artist-run interdisciplinary space welcoming residents from all artistic backgrounds. Their artist-in-residence program is a prime stepping-stone for emerging artists embarking on their career and established artists exploring new disciplines. The residency seeks to foster cross-cultural relations between participants and the local artistic community in Beirut.