Talk
Slide Night with BAR
In collaboration with Beirut Art Residency (BAR)
Thursday 6 December, 19:00 to 21:00
In English
Free admission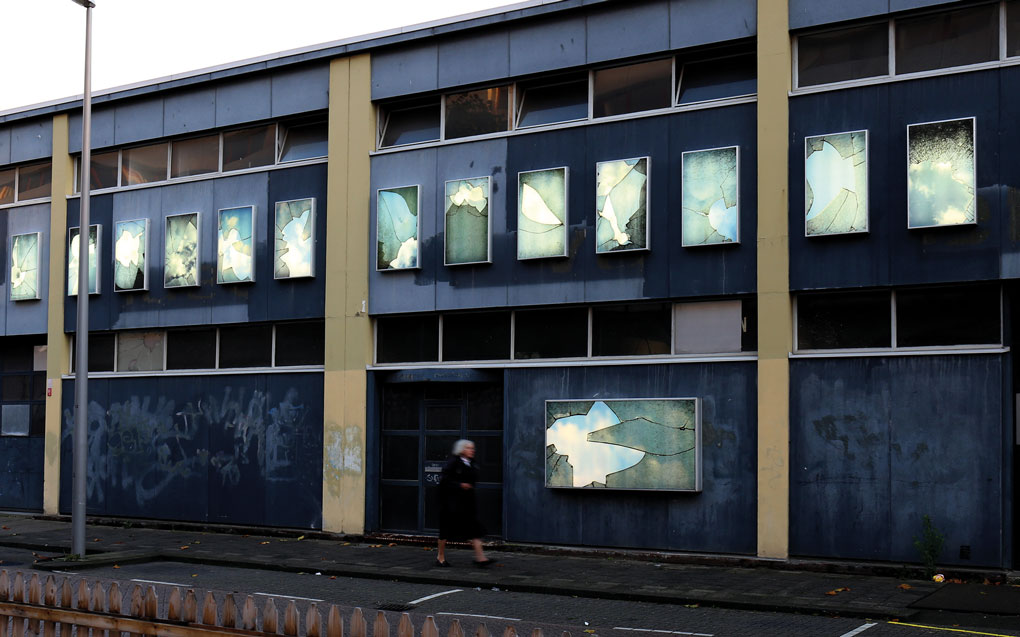 There is a crack in everything, that's how the light gets in
2017-ongoing
Installation of photographs in lightboxes
Courtesy of the artist
Join us for an evening of presentations by Beirut Art Residency's (BAR) current artists-in-residence: Agathe Champsaur, Paris Petridis, and Judy Van Luyk.
This talk series is an opportunity to get to know about the practice of BAR's artists-in-residence, their previous works, and ongoing projects during their time in Beirut.
The presentations will be followed by a Q&A session and conversation with the public.
Paris Petridis (b. 1960, Thessaloniki, Greece – Lives and works in Greece) is a photographer. His practice is informed by history and stimulated by travel, moving between the personal and the collective. Petridis composes images that relate the marks left by existence, movement, and conflict, to a present that is anything but resolved.
Judy Van Luyk (b. 1976, Rotterdam, Netherlands – Lives and works in the Netherlands) studied Fine Art at the Willem de Kooning Academie (1995-1999), and specialized in site-specific art at the Art Academie HEAD in Genève (2004-2006).
Agathe Champsaur (b.1992, Paris, France – Lives and works in France) studied Film at the Sydney Film School in Australia and at ESEC, Higher School of Film Studies in Paris. Her practice focuses on documentary through cinema and dance.