Talk
Slide Night with BAR
In collaboration with Beirut Art Residency (BAR)
Thursday 23 May, 18:00 to 19:30
In English
Free admission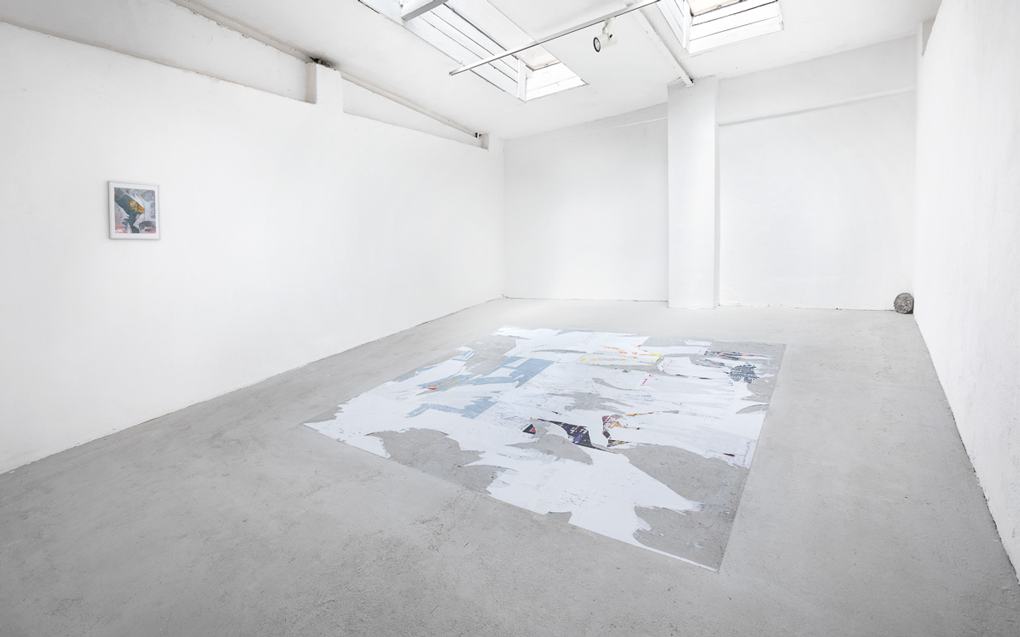 Colours and Papers: A Flower with Arm
2018
Installation view at Galerie Prám, Prague, CZ
Courtesy of the artist
Join us for an evening of presentations by Beirut Art Residency's (BAR) current artists-in-residence: Hyojun Hyun and Fiona Struengmann.
This talk series is an opportunity to get to know about the practice of BAR's artists-in-residence, their previous works, and ongoing projects during their time in Beirut.
The presentations will be followed by a Q&A session and conversation with the public.
Hyojun Hyun received his BFA in Painting from the Hong-Ik University, Seoul, in 2009, followed by an MFA from the Glasgow School of Art, UK, in 2012. Hyun was selected for Saatchi Gallery and Channel 4's New Sensation (2012), Griffin Art Prize (2012), Bank of Scotland Awards for Scottish Landscape Painting (2013), and received a Visitors Choice Winner for the Marmite Prize for Painting IV (2013-2014). He was also selected for Kunstpreis des HAUS am KLEISTPARK (2015) in Berlin. Hyun was awarded to practice his research Modern Ruins at the Jan Van Eyck Academie (2013-2014), selected as a guest artist at Lademoen Kunstnerverksteder (2016) in Norway, and got a fellowship by Mecklenburgisches Künstlerhaus Schloss Plüschow (2016) in Germany. His solo shows include Anonymous Leftovers (2014) at Jan Van Eyck Academie; Strange Days (2015) at House of Egorn, Berlin; Line, Surface and Rhythm (2016) at BABEL, Trondheim; Colours and Papers: A Flower with Arm (2018) at Galerie Prám, Prague. He also participated in various group exhibitions in Germany, South Korea, the Netherlands, and the UK.
Fiona Struengmann is an artist working with photography and pointillistic needle drawings on paper.  Her stories are about perceiving reality and overcoming the white noise of everyday life through a collection of records and translated accounts of lived experiences. Struengmann graduated with a BFA from Parsons the New School for Design in New York and Paris. In 2015, her work got picked up by A.I Gallery in London and has since been shown in various exhibitions and fairs including Photo London at Somerset House, UNSEEN Photo Fair, and START Art fair at Saatchi Gallery.