Film Program
State of Agitation
In the framework of TERDAD 2021
Saturday 3 July, 21:00 to 22:30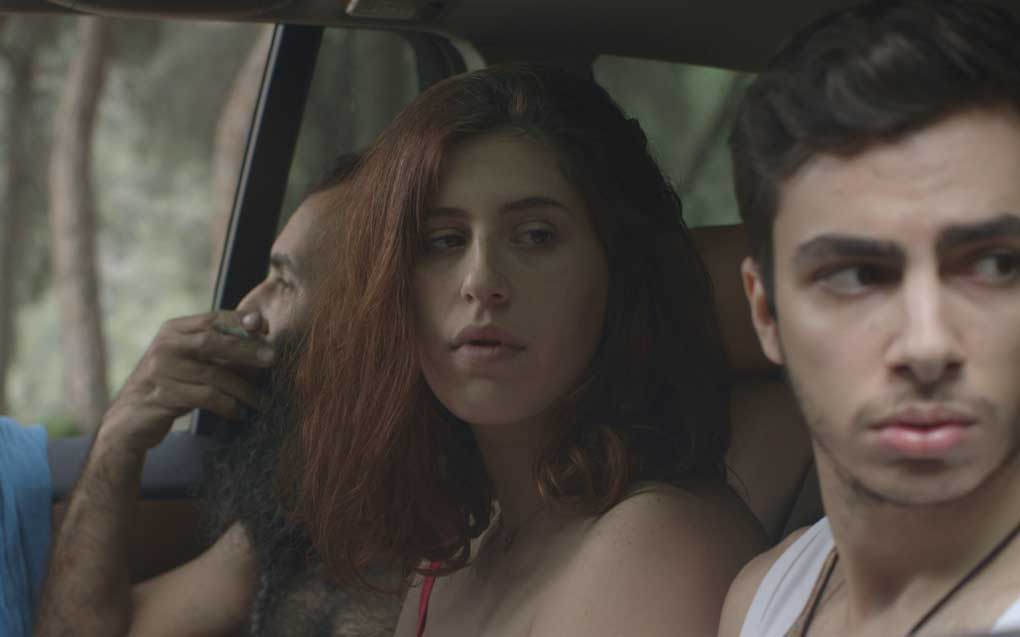 Film Still, State of Agitation (2021) by Elie Khalife.
Living in Beirut adjacent to a highway ramp, a highly enthusiastic filmmaker is in a state of hyper inspiration characterized by an overflow of contrasting ideas. As a consequence, his characters will go through compelling and extraordinary circumstances. To clear his mind, he heads north where a screening of his short films is scheduled in a rural public school. A series of encounters along the way will turn his world upside down.
The screening is taking place on the Sursock Museum esplanade.
State of Agitation is part of the TERDAD 2021 festival taking place over the course of three days from July 2 until July 4 2021. Created by UNESCO under "Li Beirut", its flagship initiative for the city recovery, TERDAD unites five local cultural associations: Metropolis Art Cinema, Zoukak Theatre Company and Cultural Association, Maqamat, Irtijal Festival, and Samandal Comics that received urgent financial support and training. The full program is available here.
Elie Khalifé studied cinema at the Geneva University of Art and Design (ESAV-HEAD). He wrote and co-directed with Alexandre Monnier two multi-award winning short films, Taxi Service (1996), Merci Natex (1998), and a medium length film Yanoosak (2010). Elie Khalifé teaches filmmaking at the Académie Libanaise des Beaux Arts, Notre Dame University and Université Saint Esprit de Kaslik. He is the director of Yalla Aabelkon (2015).