Susan Hiller: Magic Lantern (1987)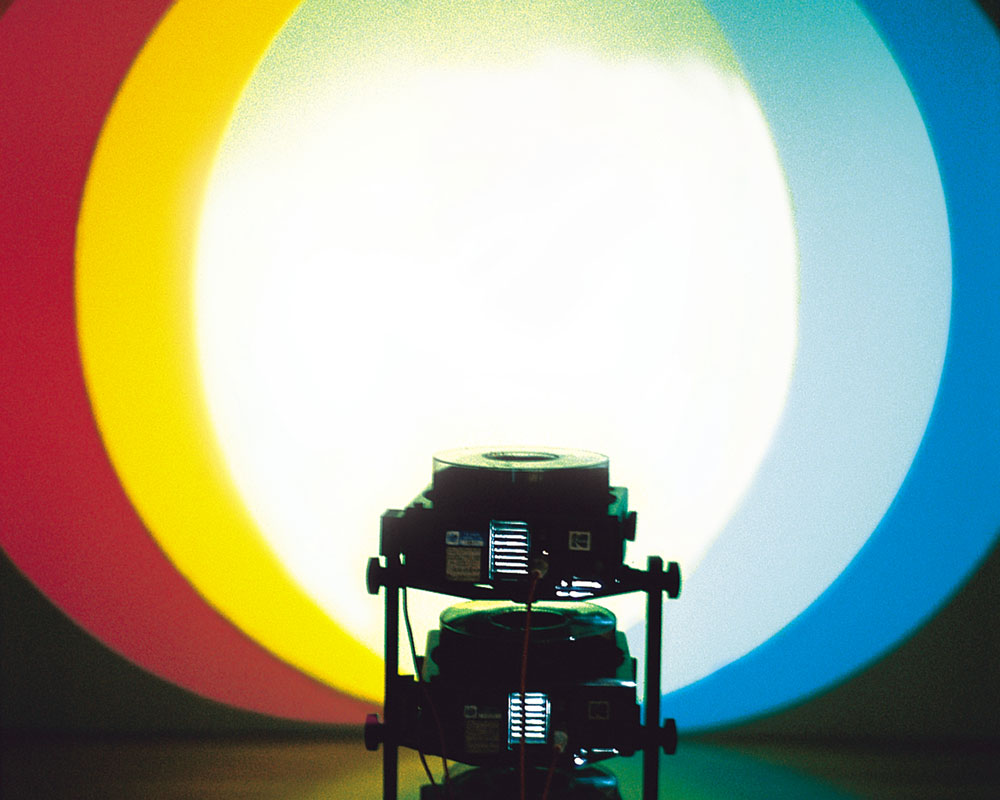 Magic Lantern
1987
3 channel, 35 mm slide projection with sound, synchronised. Duration 12 minutes.
Private collection
The Sursock Museum is pleased to be showing Susan Hiller's Magic Lantern (1987) in the framework of the conference The Silent Echo: Archaeology, Obsolete Past, and Iconoclasm, which will take place in the auditorium on Monday 19 September, from 11:00 to 18:00.
Generously loaned by a private collector, Magic Lantern will be on view in the Twin Galleries from 19 to 26 September.
Originally trained as an anthropologist, Hiller's work explores the relationship between evidenced fact and subjective belief. Throughout her career, she's been interested in accounts of mysterious phenomena such as alien encounters, telekinesis, hallucinations, and spiritual communication.
 
A seminal work of hers, Magic Lantern probes the fine line between objective and subjective perception. Bright circles of color create retinal shadows, a phenomenon that can only be experienced subjectively. This light play is accompanied by an audio track incorporating recordings by Latvian scientist Konstantine Raudive (1909-1974), who claimed to have identified ghostly voices in his recordings of silent, empty rooms.
Hiller's work is currently shown as part of the exhibition The Silent Echo, opening at the Archaeological Museum of Baalbek (17 September – 17 October 2016).