Talk
Swiss Art Talks
Dada Universal: Art is dead, Viva Dada!
In partnership with the Embassy of Switzerland in Lebanon | With the support of Association Philippe Jabre
Thursday 3 March, 19:00 to 20:30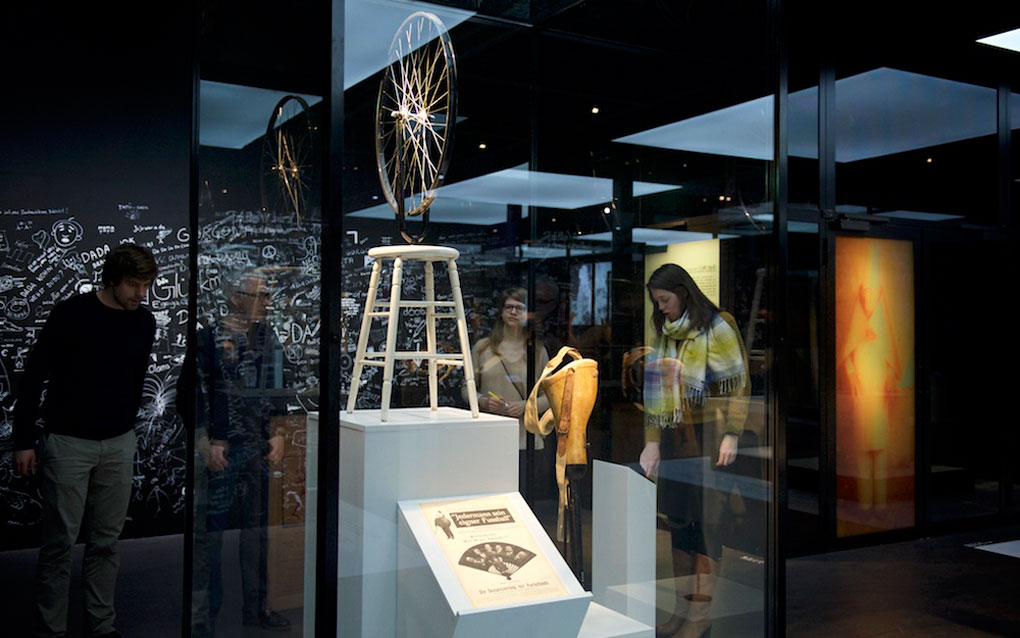 Installation view of Dada Universal at the Swiss National Museum, Zurich
2016
© Danilo Rüttimann
Founded in Zurich in 1916 by a group of immigrants and exiles, Dadaism began as a protest against the First World War and quickly turned into a radical attack on reason and Western civilization. With their poetic nonsense, the Dadaists of Cabaret Voltaire laughed at the violent madness of their age while advocating radical revolt. Language and images were torn to pieces like bodies on battlefields.
Dadaism was one of the first global art movements, with branches in Berlin, Paris, New York, and Japan. Though the Dada group disbanded in the mid-1920s, Dada ideals continued to influence movements such as Surrealism and the Paris situationists, as well as Punk and the Zurich youth movements of the 1980s.
Coinciding with the 100th anniversary of the founding of Dadaism, curators Juri Steiner and Stefan Zweifel present their exhibition Dada Universal, currently on show at the Swiss National Museum. The exhibition not only features works of Dada art and literature, but also examines the global and universal impact of the Dada movement right up to the present day. The curators will present the research behind the exhibition, as well as key artworks and objects on display, while exploring the ongoing relevance of the Dada call to radical absurdity today.
Juri Steiner has been working as a freelance curator since 1993. Since 2011, he has been developing and implementing cultural projects, including Zurich's 2016 Dada jubilee.
Stefan Zweifel is a freelance curator. He was co-curator of Sade Surreal (2001-2002) at the Kunsthaus Zurich with Tobia Bezzola and Michael Pfister, and has guest-curated "Les années Labyrinthe: Giacometti – Balthus – Skira" at the Musée Rath, Geneva (2009).