Talk
Swiss Art Talks: Mirjam Varadinis
(Per)forming Resistance
In partnership with the Embassy of Switzerland in Lebanon | With the support of Association Philippe Jabre
Thursday 12 October, 19:00 to 20:30
In English
Free admission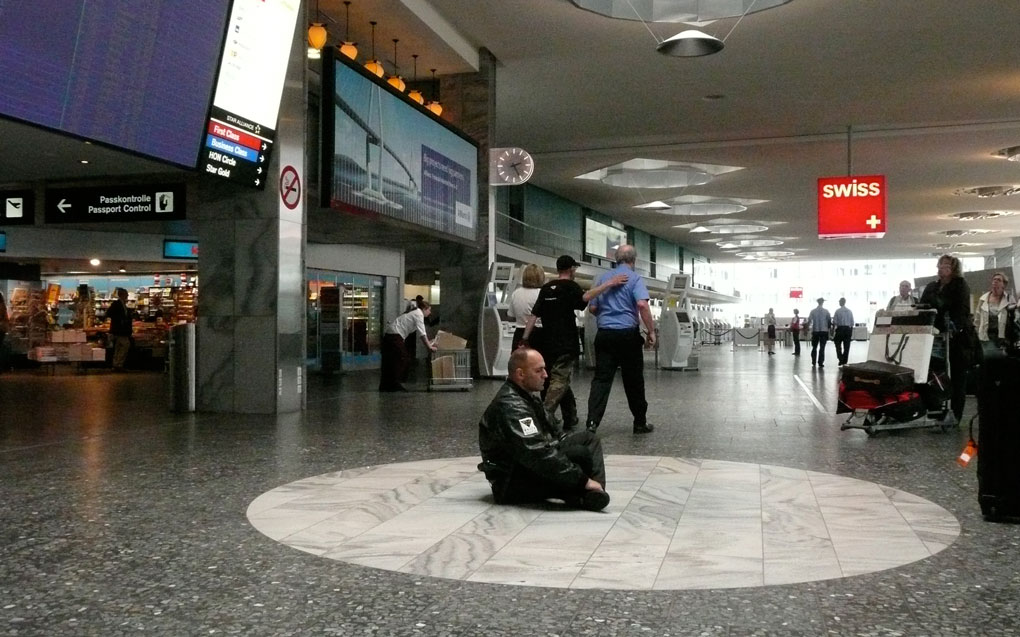 Performance in the framework of the exhibition Shifting Identities (2008) at the Zurich Airport
Having reached its peak in the 1960s and 1970s, performance art is once again playing an important part in contemporary art practices, as a younger generation of artists rediscovers the medium of performance and process-oriented artworks. They address socio-political issues such as the refugee crisis, the rise of right-wing populist parties, and the questioning of fundamental democratic values that interfere with our everyday reality.
This talk focuses on the means through which performative strategies act as a form of resistance, presenting both historical positions as well as recent work by contemporary artists.
Mirjam Varadinis is an art historian and a curator at Kunsthaus Zürich since September 2002. There, she has curated numerous exhibitions, including Action! (2017), which focuses on performative strategies. In 2018, Varadinis will be one of the curators of Manifesta 12 in Palermo.