Talk
Swiss Art Talks: Niels Ackermann
Looking for Lenin
In partnership with the Embassy of Switzerland in Lebanon and the Beirut Center of Photography | With the support of Association Philippe Jabre
Thursday 22 March, 19:00 to 20:30
In English
Free admission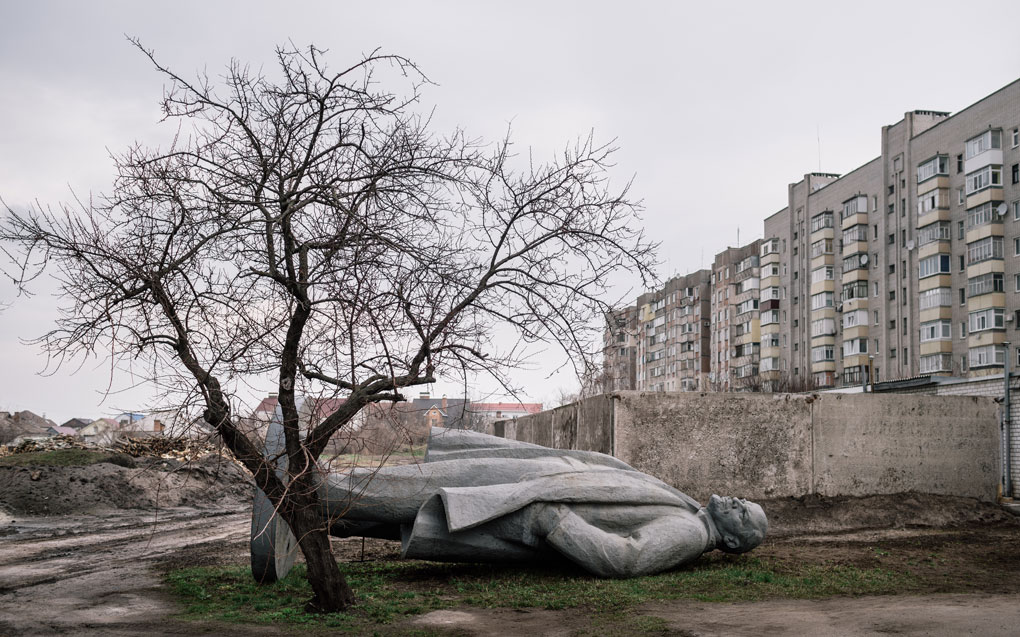 Niels Ackermann / Lundi13
"Lenin lives! Lenin is with you!" Since the Bolshevik Revolution of 1917, this hymn has been more than an ever-present slogan. Throughout the 20th century, the figure of the revolutionary leader was omnipresent. But as Russia prepares to celebrate the centennial of the October Revolution, Ukraine, the other pillar of the Soviet Empire, will have none of him. Summum of decommunization: as of late 2016, none of the 5,500 statues that formerly dotted the territory is still standing.
Lenin has left the square. His face no longer overlooks the metro station. His name has disappeared from the topography of the city. This sudden eclipse evokes more questions than answers. What is the meaning of this decommunization? How does it relate to the war in the east of the country? How should we look at Lenin and the history he shaped?
To visualize these questions, photographer Niels Ackermann and journalist Sébastien Gobert went in search of Lenin. In the summer of 2015, they set off, traveling through Ukraine in search of crumbled stone and fragments of metal. What began as a simple journey of curious friends became a fascinating investigation, an astonishing adventure through Ukraine in upheaval.
Every statue, whether found in a garbage dump, the locker room of nuclear plant, a private collection, or transformed into Darth Vader, tells a story. Through a collection of photographs, halfway between documentary and symbolism, the authors create a catalog and typology of this decommunization, capturing the issues of memory for this country that is seeking itself. Lenin is dead; Lenin is no longer with the Ukrainians. But his name still weighs heavily on the present and future of Ukraine.
Following the artist's presentation, Aline Manoukian, Manager of Beriut Center of Photography, will moderate the public Q&A session.
From 19-24 March, the Beirut Center of Photography is organizing an exhibition of photographs by Ackermann, titled "Looking for Lenin." The exhibition will be on view at Artlab, Gemmayzeh. For more information, click here.
Niels Ackermann lives and works between Geneva, Switzerland, and Kiev, Ukraine. While studying political science at the University of Geneva, Ackermann began working for the Swiss and international press in 2007. "L'Ange Blanc," his report on post-Chernobyl youth, brought him many awards including the Prix Rémi Ochlik-Ville de Perpignan and the Swiss Press Photo Award. His work has been shown in festivals and exhibitions in China, France, Netherlands, and Switzerland.
Beirut Center of Photography (BCP) is a non-profit organization based in Beirut. The aim of BCP is to promote quality photography in Lebanon and to help emerging photographers to develop their talent. BCP organizes workshops, exhibitions, conferences and debates on a monthly basis. In collaboration with A+ Studio in Gemayzeh, the newly created A+BCP is a workspace where photographers and photography enthusiasts can meet, exchange their views and collaborate on projects.