Talk
Swiss Art Talks: Peter Pfrunder
An Imaginary Country: Photography and National Identity
In partnership with the Embassy of Switzerland in Lebanon | With the support of Association Philippe Jabre
Thursday 9 March, 19:00 to 20:30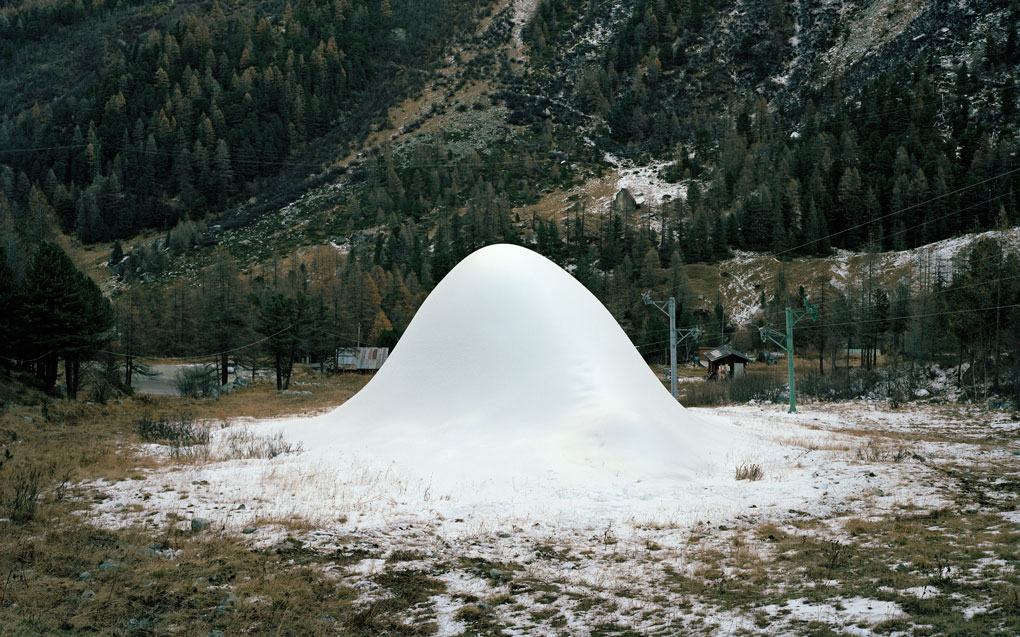 Nicolas Faure, Snow Bank, Arolla (Switzerland)
2004
Collection Fotostiftung Schweiz
With a collection of over 50,000 photographic prints, including those by Robert Frank and Balthasar Burkhard, Peter Pfrunder, the Director of the Swiss Foundation for Photography, will talk about the imaginary dimension of the photographic archive.
What other narratives can be gleaned from photographic documents, other than documentary information? What is the role of a material archive in today's digital and networked world? How do contemporary photographers engage with the imaginary potential of the photographic document?
Following his talk, Pfrunder will be in conversation with Clémence Cottard Hachem, Head of Collections at the Arab Image Foundation.
Peter Pfrunder is Director and Curator of the Fotostiftung Schweiz / Swiss Foundation for Photography, Winterthur (Switzerland). His publications and exhibitions on the history of photography include Swiss Photobooks from 1927 to the Present – A Different History of Photography (Lars Muller Publishers, Baden 2011); Jules Decrauzat, Der erste Fotoreporter der Schweiz (Echtzeit, Basel 2015); Kindheit in der Schweiz / Enfances suisses (Limmat Verlag, Zurich 2015); and Roberto Donetta. Fotograf und Samenhändler aus dem Bleniotal (Limmat Verlag, 2016).
Clémence Cottard Hachem is the Head of Collections at the Arab Image Foundation, Beirut. Specialized in 19th-century photographic techniques, her research focuses on the reception of images produced at that time. Cottard has collaborated with museums including the Centre Georges Pompidou, the Grand Palais, and the Jeu de Paume.