Talk
Swiss Art Talks: Tobias Winkelmann
Swiss Architecture in Lebanon: Herzog & de Meuron's Beirut Terraces
In partnership with the Embassy of Switzerland in Lebanon | With the support of Association Philippe Jabre
Thursday 28 September, 19:00 to 20:30
In English
Free admission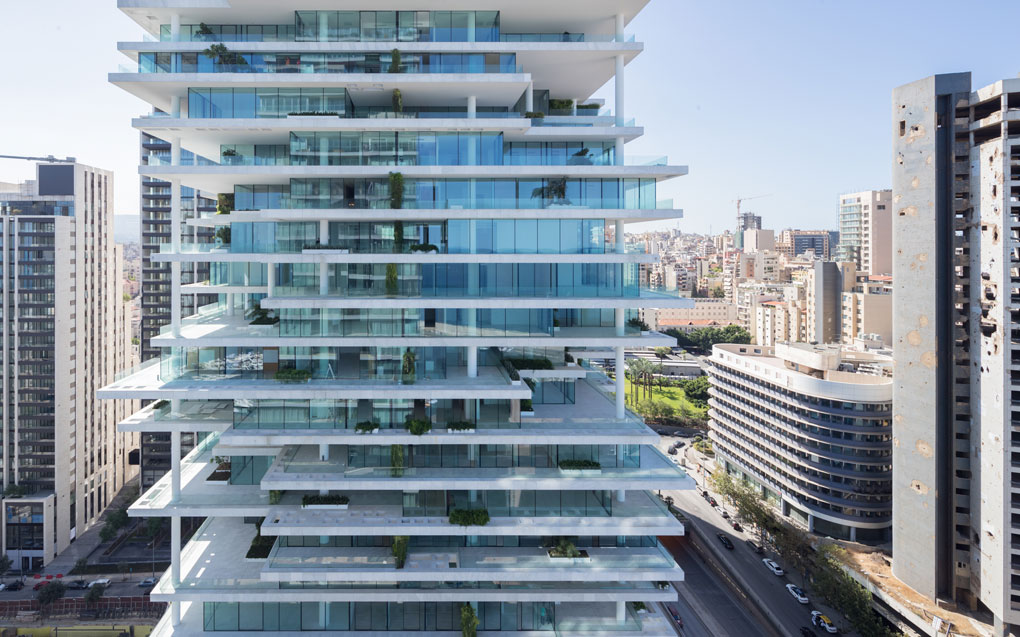 Courtesy of Herzog & de Meuron
The project Beirut Terraces, a 119-meter tall high-rise, was designed by Herzog & de Meuron, and completed in fall 2016. The building is located in Mina el Hosn in Beirut's central district.
The rich and diverse cultural layers that have shaped Beirut's history have inspired the design of this residential tower, where the apartments' large terraces offer broad views over the city and the sea. Characteristic part of the design are the diverse white slab edges, which show the individuality and the variety of each apartment. Indoor and outdoor spaces merge into each other so that the large terraces become living spaces.
Tobias Winkelmann joined Herzog & de Meuron in 2002 as Project Manager on the Allianz Arena in Munich. In 2003 he started work in Basel on the National Stadium Beijing and relocated to Beijing in 2004 to represent the office as Project Manager. Returning to Basel in 2006, he became responsible for the Messe Basel – New Hall. As Associate since 2008, he leads a series of projects as Project Director including Beirut Terraces, Stade de Bordeaux, the new development for Skolkovo University in Russia, and the Stamford Bridge redevelopment in London.