Workshop
Through the Lens: Urban Photography Workshop
In collaboration with the Arab Image Foundation
Saturday 31 October, 11:00 to 17:00
In English and Arabic
Ages 14-18
Open to anyone interested in photography
No prior experience necessary
All types of cameras, including high quality phone cameras can be used
Places are LBP 10,000 per person
Spaces limited, booking required. To book a spot, click here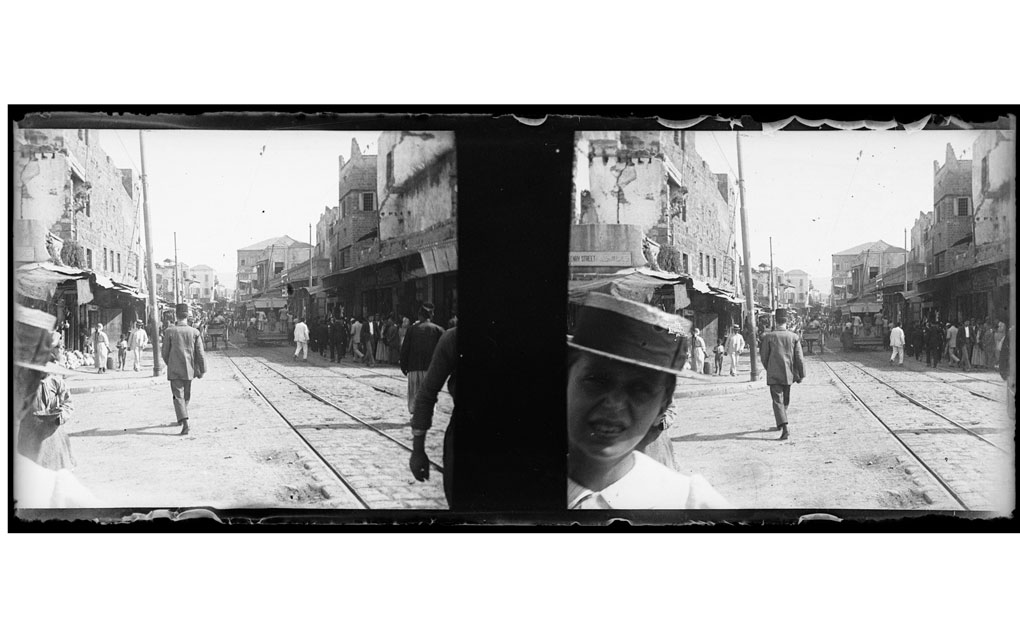 Untitled
Gelatin silver stereograph glass plate negative
10.7 x 4.4 cm
Roberte Zabbal Sawaya collection. Courtesy of the Arab Image Foundation.
Join us for an afternoon of photography in the city, led by photographers Elsie Haddad and Tanya Traboulsi. This workshop designed for teenagers will include a visit to the Arab Image Foundation's collection to look at works by photographers who took the city as their subject. We will then go out into the city to explore and photograph the surrounding architecture and social scenes.
Tanya Traboulsi
Tanya Traboulsi is a Lebanese-Austrian photographer. Her work has been exhibited internationally in both solo and group exhibitions, including "Beirut" at Kunsthalle Wien (2011), and "Exposure 6" at the Beirut Art Center (2014). Her photographs have been featured in various print and online publications, such as Brownbook, Colors Magazine, Phases Magazine, L'Oeil de la Photographie, Monocle, The Wire, and many others. In 2013, she was awarded The Boghossian Foundation Prize for the photography category.
Elsie Haddad
Elsie Haddad is a Lebanese photographer based in Beirut. She studied photography at the Holy Spirit University of Kaslik, and while still at university, she worked in different photography projects leaning towards documentary. In 2006, Haddad began a workshop teaching photography for kids in the Palestinian camps in Lebanon; subsequently, the project developed to become an exhibition and a book. Her work was exhibited in the group show "On Fleeting Grounds" at Galerie Janine Rubeiz in 2013. She has taken part in a photography workshop in Berlin, and her project was exhibited at Ostkreuz School of Photography and in the offices of the Deutsche Gesellschaft für Zusammenarbeit in Berlin in early 2014.