Walk
The Topography of Descent: Performance-Walk
Saturday 24 and Saturday 31 October
Two walks per day: 
11:00 to 12:00 and 15:00 to 16:00
In Arabic
Free admission
Spaces limited, booking required. To book a spot, click here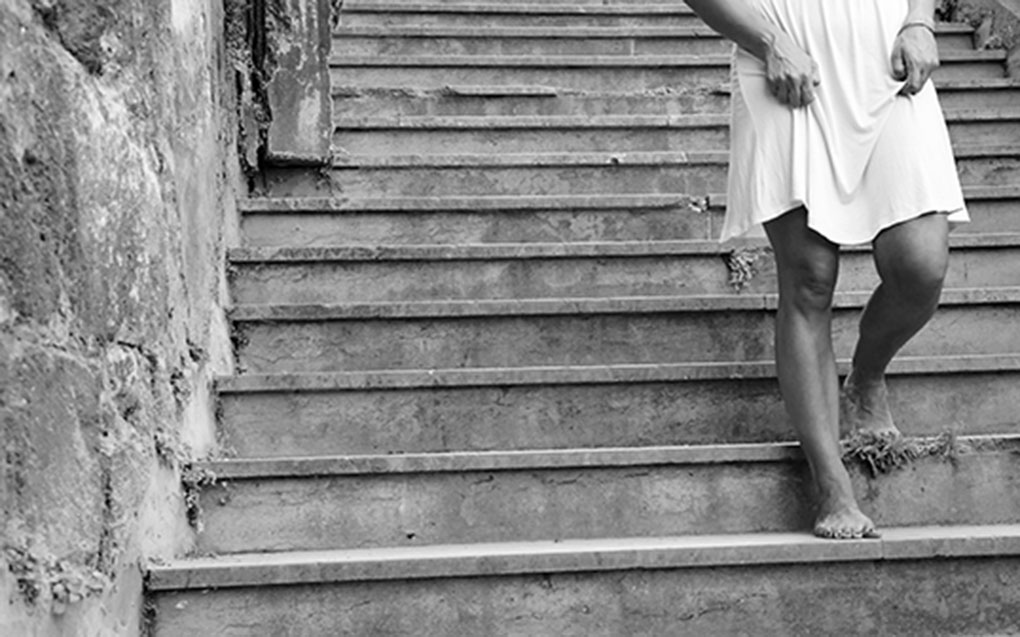 Courtesy of the artist
Weaving simultaneously through the past, present, and future, this walk led by Dictaphone Group is a descent through the various historical, social, and economic layers of Beirut. Walking from the museum down to Karantina, passing through the alleyways and staircases of the Roum neighborhood, hidden narratives and forgotten stories begin to unfold. Following the footsteps of a female domestic worker who took the same road from the mansion where she worked to the camp in Karantina where she lived, we discover traces she left behind, as well as unsettling stories of neighborhoods, inhabitants, and passers by.
The Dictaphone Group is a research and performance collective that creates live art events based on multidisciplinary study of space. It is a collaborative project initiated by live artist Tania El Khoury and architect/urbanist Abir Saksouk. Together along with various collaborators such as performer and producer Petra Serhal, they have been creating site specific performances informed by research in a variety of places like a cable car, a fisherman's boat, and a discontinued bus. The aim of these projects is to question our relationship to the city, and redefine its public space.
Tania El Khoury is a live artist working in London and Beirut. She creates immersive and challenging performances in which the audience is an active collaborator. Her solo work has toured in several international festivals.
Abir Saksouk is an architect and urbanist. Her work consists of multidisciplinary research on space, with projects including the history of production of the informal suburbs of Beirut, and understandings of public space in Lebanon.