Film Program
Vincennes, l'université perdue
Saturday 28 July, 18:00 to 20:00
In French with English subtitles
Free admission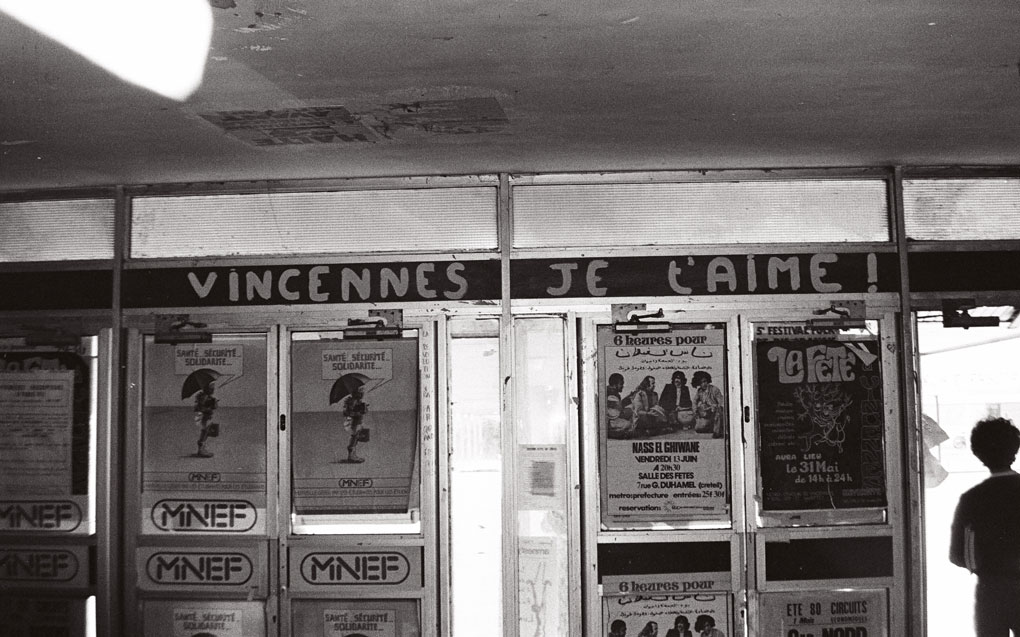 Vincennes, l'université perdue (film still)
2016
Courtesy of the artist
Vincennes, l'université perdue
Directed by Virginie Linhart, 2016
Color, B&W, 96'
In French with English subtitles
This documentary recounts the forgotten history of the Vincennes Experimental University Center, born in the forest of Vincennes after the events of May '68 and demolished in the summer of 1980. Known as "the thinking forest," attracting the best academics in the country, including Michel Foucault, Gilles Deleuze, and Hélène Cixous. A vivid and democratic pedagogical experiment of which no trace remains. Virginie Linhart (whose father, Robert Linhart, taught philosophy there) records rare testimony and private archives to resurrect the memory of this unique experiment.
This screening will be presented by Rasha Salti.
Virginie Linhart is a French filmmaker who specializes in political and historical documentaries.