Visit Beirut!
Postcards and Travel Guides from The Fouad Debbas Collection
The Fouad Debbas Collection Gallery, Level 1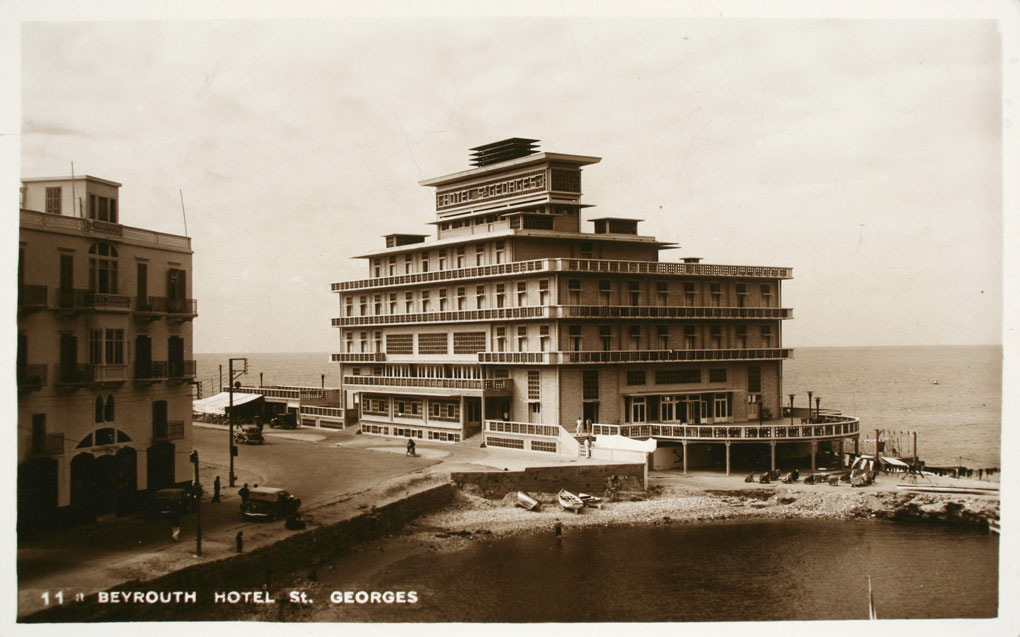 Beirut, St. Georges Hotel
Postcard, 9 x 14 cm
Publisher unknown, 1936
The Fouad Debbas Collection / Sursock Museum
Opening reception: Thursday 23 February from 18:00 to 21:00.
About the exhibition
"Hotels (in order of comfort):
Royal, Bab Idriss Street (Michel Nasser, owner); established reputation; 38 bedrooms; comfortable; good dining;
Beyrouth Palace, Place des Canons; new; comfortable;
Metropole, Châteaubriand Street (German owner); family-run hotel; 35 rooms;
D'Orient, Avenue des Français (Bassoul, owner); sea view; established reputation; 35 bedrooms."
Les Guides Bleus, Syrie, Palestine, Librarie Hachette, 1932, p.2 [1]
The Fouad Debbas Collection / Sursock Museum
Travel writing from the 1850s and guidebooks published by the likes of Joanne, Baedecker, Cook, and Bleu, helped to boost the profile of Beirut's hotel establishments, and make the city a sought-after destination, and no longer the mere stopover it had long been.
Through postcards, guides, and other publications from The Fouad Debbas Collection (available for consultation at the Sursock Museum library), picture yourself as a tourist in early 20th century Beirut, and begin by choosing your hotel!
Exhibition guide
Download the exhibition guide in Arabic, English, and French.