Film Program
Wedding in Galilee
In collaboration with Nadi Lekol Nas
Friday 10 March, 19:00 to 21:00
Free entry. Book a spot here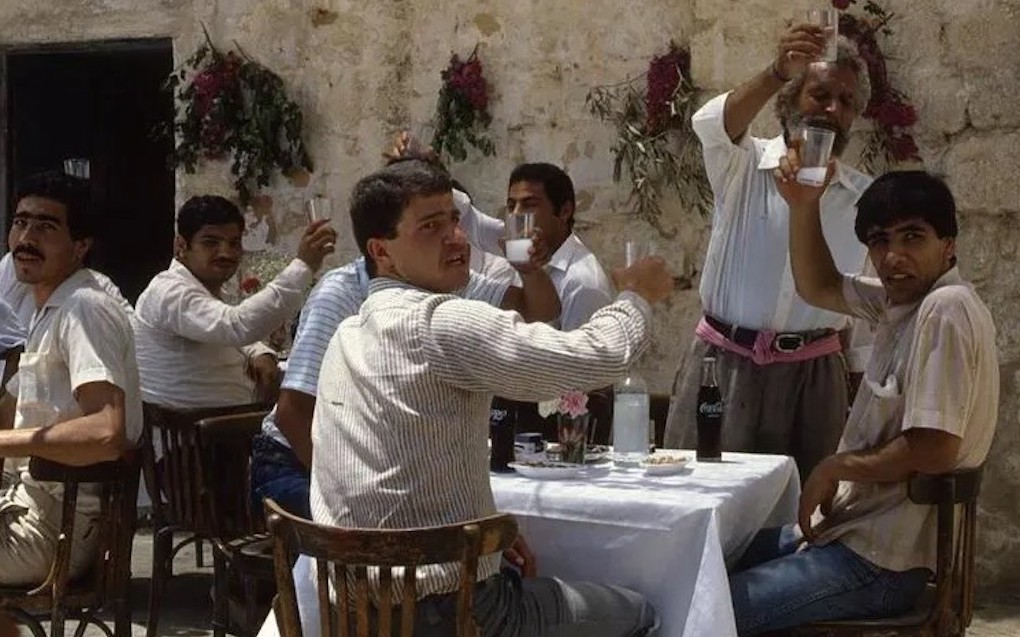 Wedding in Galilee
1987
Film still
The Sursock Museum and Nadi Lekol Nas is pleased to invite you to the screening of the restored version of Wedding in Galilee (1987) by Michel Khleifi. The screening will take place in presence of the filmmaker on the closing night of the retrospective organized by Nadi Lekol Nas from March 2 to March 10, across several regions in Lebanon.
Widely acclaimed internationally, the film won several prizes including the International Critics' Prize at the Cannes Film Festival.
Wedding in Galilee
Dir. Michel Khleifi, 1987
116', France/Belgium/Palestine
AR with EN subtitles
The mukhtar [chief] of a Palestinian village under Israeli military rule seeks permission to hold his son's wedding that will go past the imposed curfew. The military commander agrees on the condition that he and his officers are guests of honor at the ceremony. Torn apart by his acquiescence to the Israeli governor's terms, some younger men in the village chief's family plan to sabotage the party. The film takes place over two days with the tension mounting between members of the family and the Israeli soldiers.
The film will be preceded by a short conversation between Michel Khleifi and Rabih Chami, and would be followed by a Q&A with the public.
Michel Khleifi (born 1950 in Nazareth) is a Palestinian film writer, director and producer. He emigrated to Belgium in 1970; There, he studied television and theatre directing at the Institut National Supérieur des Arts du Spectacle (INSAS). After graduating from INSAS, he worked in Belgium television before turning to making his own films. He has directed and produced several documentary and feature films and received several prestigious awards. His seminal films include Fertile Memory (1981), Tale of the Three Jewels (1995), and Route 181 (2004).
The screening is part of our ongoing collaboration with Nadi Lekol Nas stemming from a common desire to highlight iconic Arab films belonging to our cinematic heritage.
Nadi Lekol Nas is a 20-year-old non-profit cultural organization with a mission to safeguard and transmit a range of cinematographic, musical and literary productions documenting Levantine artistic and cultural expressions since the 1930s onward.