Workshop
What is to be done? What have I done?
Friday 15 July, 14:00 to 16:00
In English
Free admission
Spaces limited, booking required. To book a spot, click here.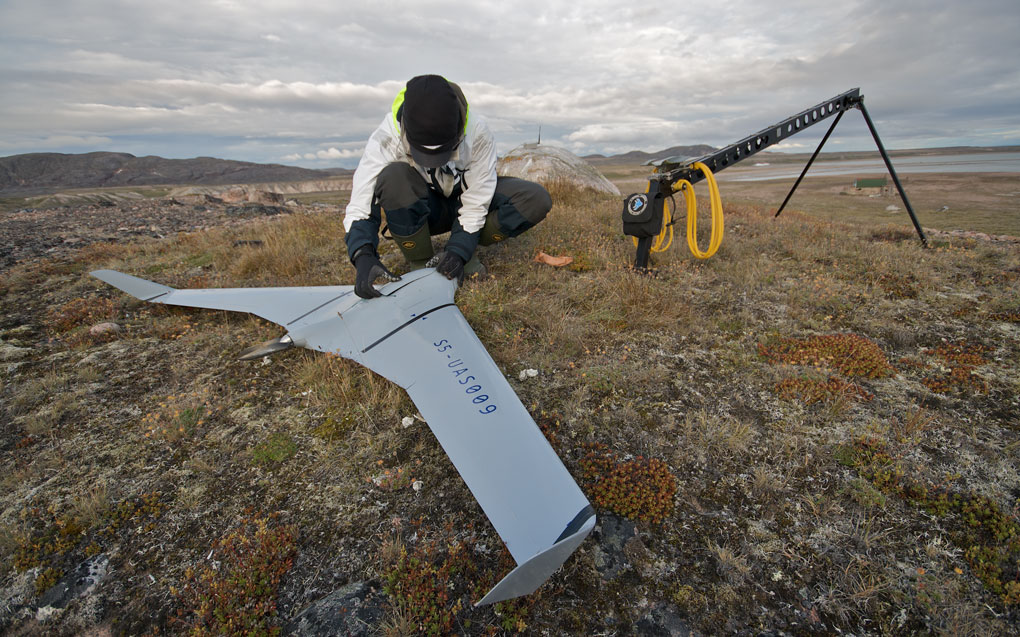 © Marko Peljhan
Marko Peljhan, whose work is currently exhibited as part of Let's Talk About the Weather, will lead a two-hour seminar in which strategies and practical approaches to citizen engagement in environmental monitoring and data gathering will be presented. Topics will include distributed low cost sensor networks, citizen cartographic approaches, and strategies for air and water quality monitoring and treatment. Everybody with an active interest in these topics is encouraged to come and share their experiences with the group.
Marko Peljhan is a theatre and radio director, conceptual artist, and Professor of interdisciplinary studies at the University of California, Santa Barbara. A native of Slovenia., Peljhan founded the arts and technology organization Projekt Atol in the early 1990s, where he currently serves as artistic director and the editor at large of the music label RX:TX. He cofounded one of the first media labs in Eastern Europe, LJUDMILA, in 1995. That same year, he founded the technology branch of Projekt Atol, PACT SYSTEMS, where he developed one of the first Global Positioning Systems-based participatory networked mapping projects, the Urban Colonisation, and Orientation Gear 144. He has been working on the Makrolab, a project that focuses on telecommunications, migrations, and weather systems research at the intersection of art and science, the Interpolar Transnational Art Science Constellation during the International Polar Year (project 417), and is currently coordinating, together with Matthew Biederma, the Arctic Perspective Initiative art/science/tactical media project focused on the global significance of the Arctic geopolitical, natural, and cultural spheres.Pejlhan has received many prizes for his work, including the 2001 Golden Nica Prize at Ars Electronica together with Carsten Nicolai for their work Polar, and the UNESCO Digital Media Prize for Makrolab in 2004. In 2008, Peljhan was appointed as one of the European Union Ambassadors of Intercultural dialogue. His work has been exhibited internationally at multiple biennales and festivals (Venice, Gwangju, Brussels, Lyon, Manifesta, Johannesburg, Istanbul, Montreal, Pittsburgh), at the documenta X in Kassel, several ISEA exhibitions, several Ars Electronica presentations, and major museums, including the P.S.1 MOMA, the New Museum of Contemporary Art, ICC NTT Tokyo, YCAM Yamaguchi, and Van Abbemuseum. Peljhan is the director of the Systemics laboratory, located in the California Nano Systems Institute at UC Santa Barbara.