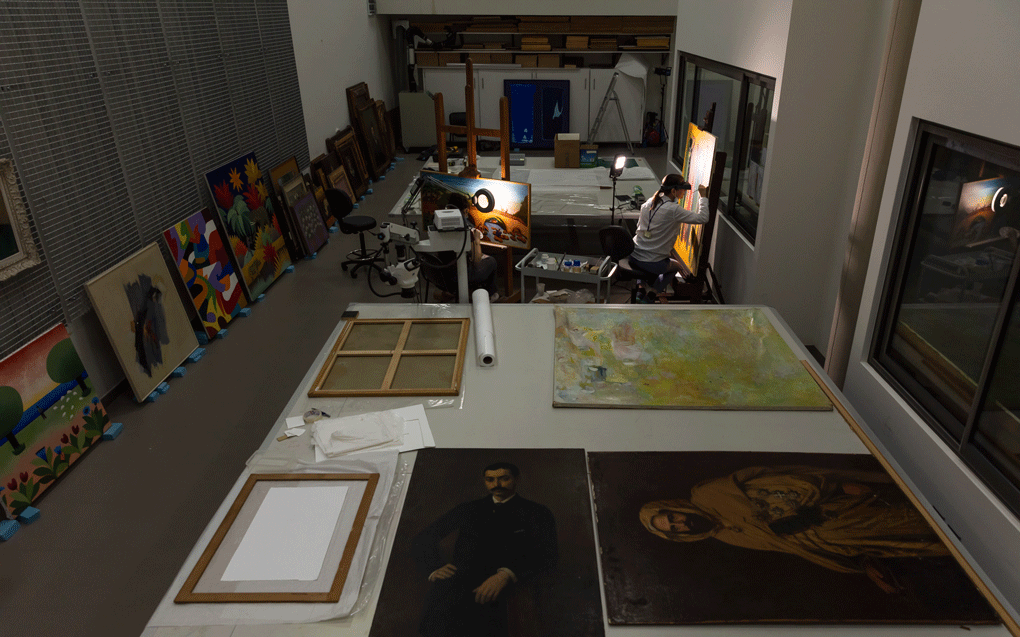 Restorers working in the restoration workshop
Photo: Vicken Avakian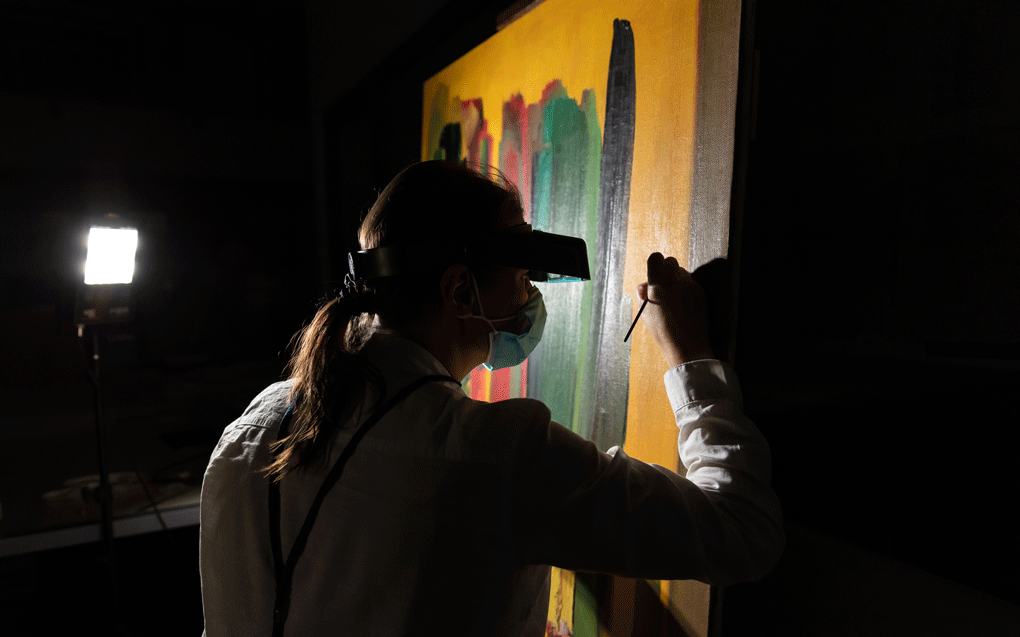 Treatment of a painting by Paul Guiragossian
Photo: Vicken Avakian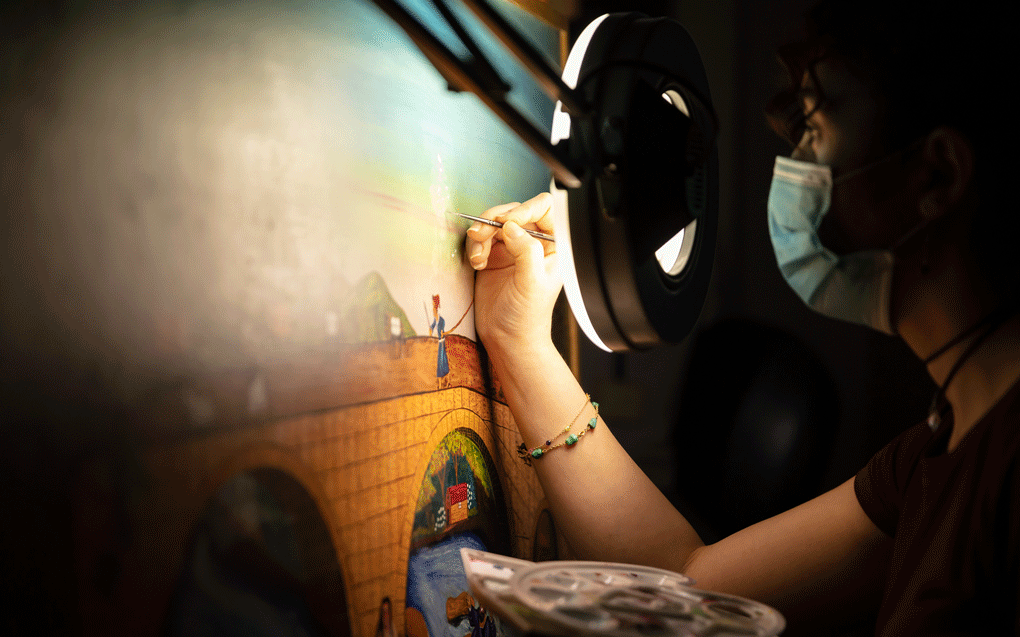 Retouching of a painting by Khalil Zgaib
Photo: Vicken Avakian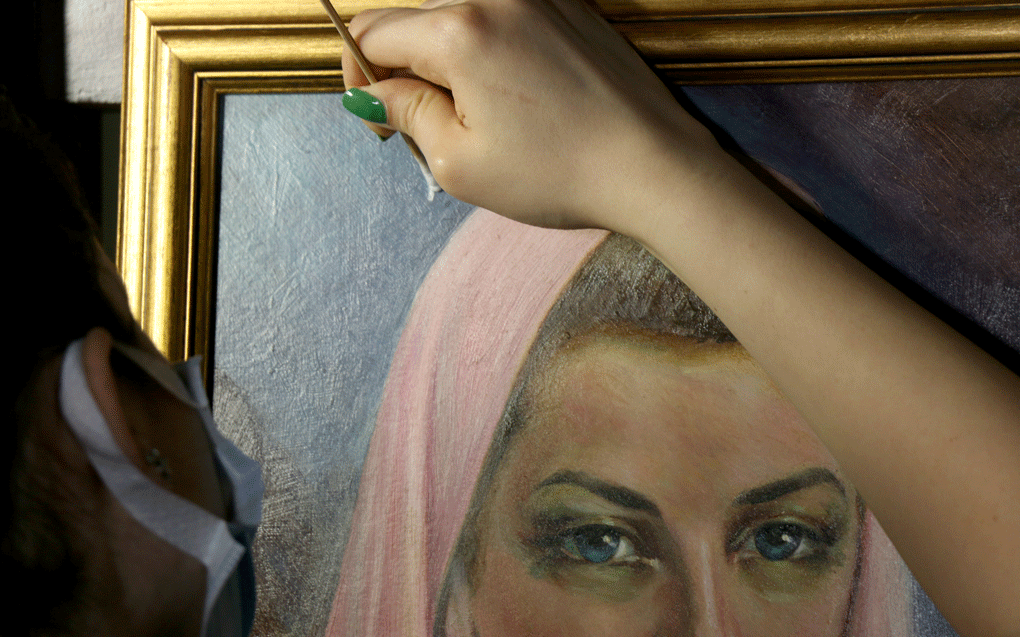 Treatment of a painting by Georges Daoud Corm
Photo: Rowina BouHarb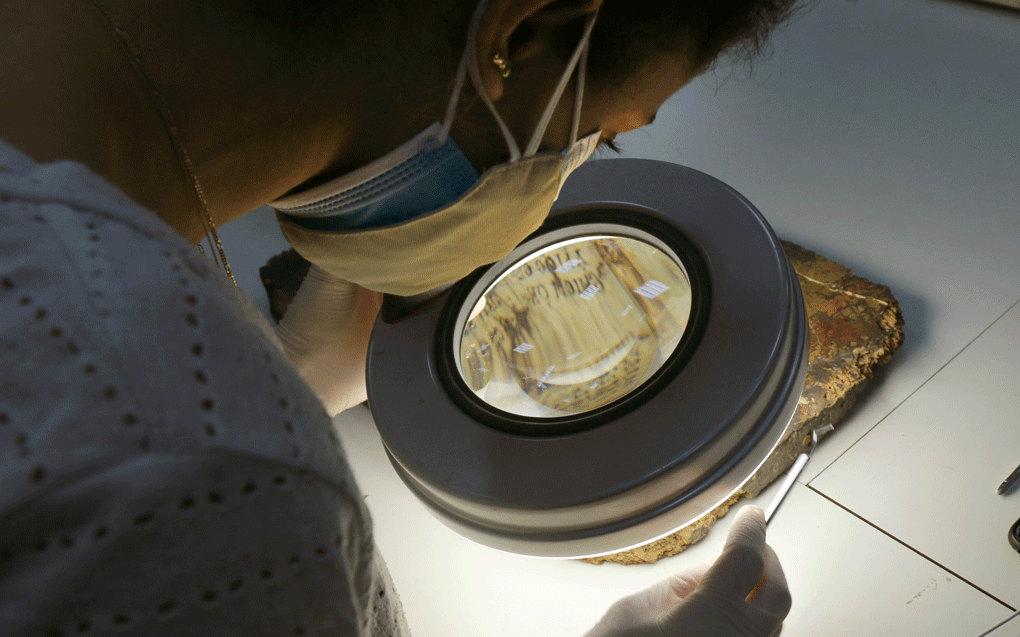 A special magnifying glass is often used to take a closer look at small damages to the paint layer
Photo: Rowina BouHarb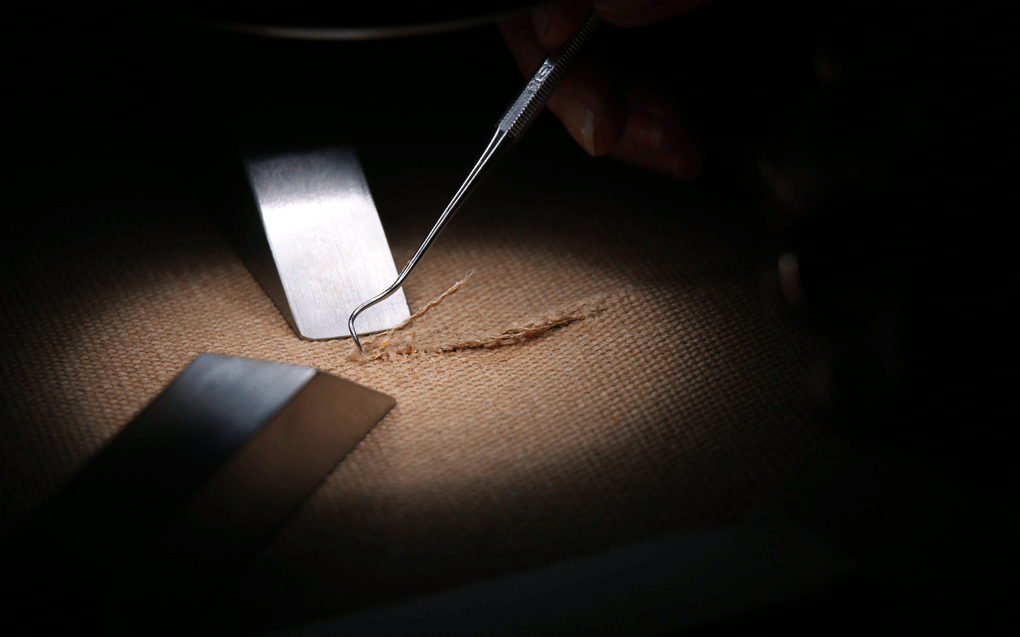 When a canvas is torn, the tear has to be treated by mending each thread, one by one, as is shown here
Photo: Rowina BouHarb
57 artworks were damaged in the wake of the port explosion of August 4th, including paintings, sculptures, works on paper, and ceramics. The entire collection was dusted in the aftermath of the blast, including over a thousand works that had been safely stored in the Sursock Museum's subterranean floors, and which had not been damaged.
In May 2021, the restoration campaign of artworks was launched. Each medium requires a specific kind of restoration, and is handled by a restorer who is well-versed in that medium.
Depending on the extent and nature of the damage, artworks may undergo a number of different restoration processes. Damaged paintings, for instance, may be subjected to filling; retouching; thread-by-thread tear mending. Some paintings which have already been restored even need to be re-restored. The process requires great meticulousness, dexterity, and attention to detail. In some ways, restorers are the art world's surgeons.