Film Program
Your Turn - Espero tua (re)volta
Monday 14 Marxh, 19:00 to 21:00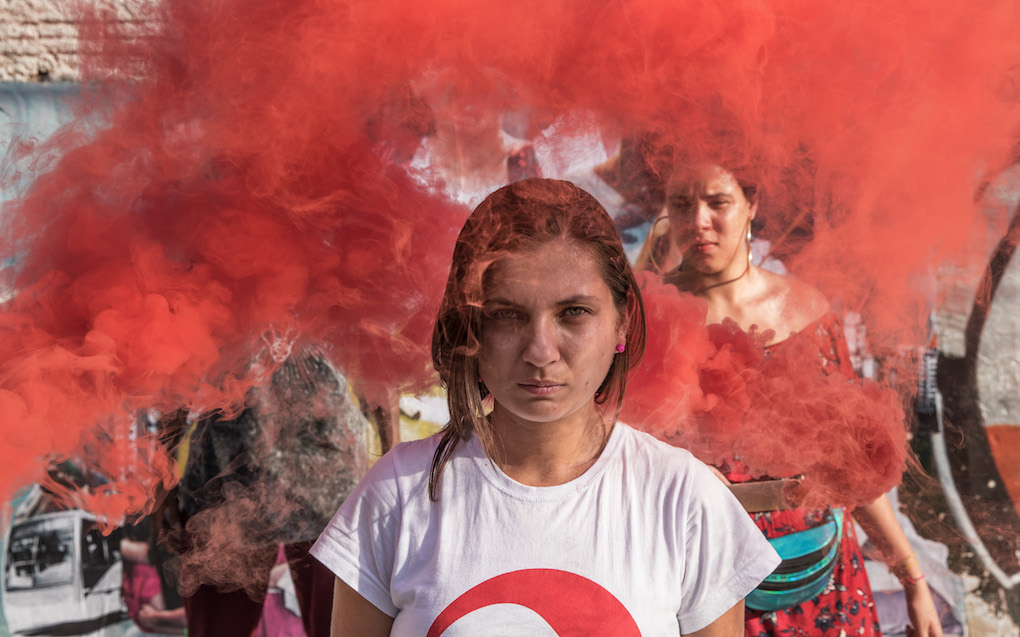 Naraya Souza, image by Carol Quintanilha
Espero tua (re)volta – Film Still
Please join us for the screening of the acclaimed Brazilian documentary Your Turn – Espero tua (re)volta (2019) by Eliza Capai. The film will be preceded by a short introductory video recorded by the filmmaker. This screening is part of "In Student Eyes: Insurgence!": a new cycle of films and discussions, spanning over three consecutive Mondays in March 2022, and focusing on the cinematographic representations produced on and by student movements. The films and shorts selected have been plastically or narratively impacted by the dreams, claims, and transformative power of student movements. 
Your Turn – Espero tua (re)volta
Eliza Capai
93', 2019
Brazil
When Brazil's economic and social crisis deepened in the last decade, students protested and occupied hundreds of schools, demanding better public education and the end of austerity measures. The feature documentary Espera tua (re)volta depicts the Brazilian student movement from the protests of 2013 until the election of the new president, Jair Bolsonaro, in 2018. Inspired by the collective voice of the movement itself, the documentary is narrated by three high school students, who represent central points of their struggle. The narrators' jostling for space and time exposes the movement's conflicts and demonstrates its complexity.
Screening is free of charge but places are limited. First come first served!
"In Student Eyes: Insurgence!" is curated by Marie-Nour Héchaime and Anaïs Farine, with the recommendations and advice of mada members, film school teachers in Lebanon as well as former students of Paris 8 University. 
The Sursock Museum 2021-2022 Public Program is supported by the Lebanon Solidarity Fund launched by the Arab Fund for Arts and Culture – AFAC and Culture Resource (Al-Mawred Al-Thaqafy).