33rd Salon d'Automne
Special Exhibitions Hall, Level -2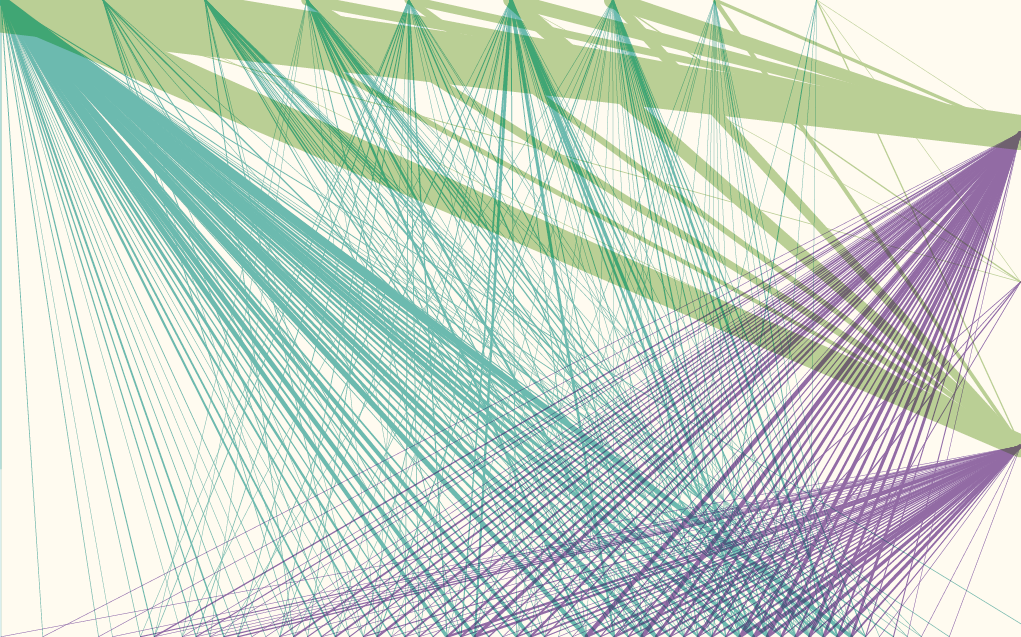 Detail from the 33rd Salon d'Automne exhibition poster
Design: Mind the gap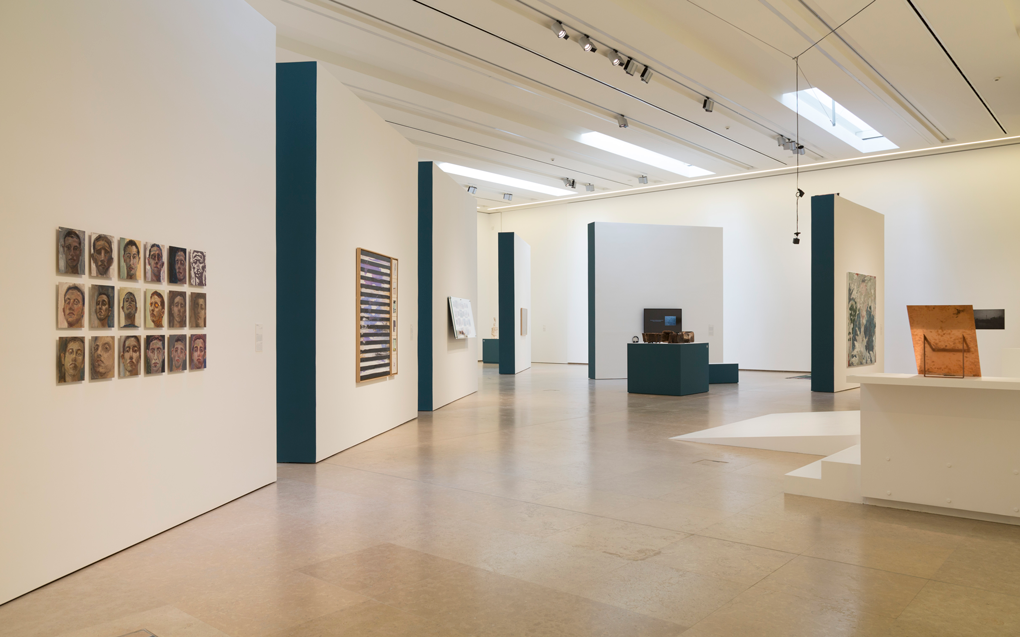 Installation view of the 33rd Salon d'Automne
Photo: Christopher Baaklini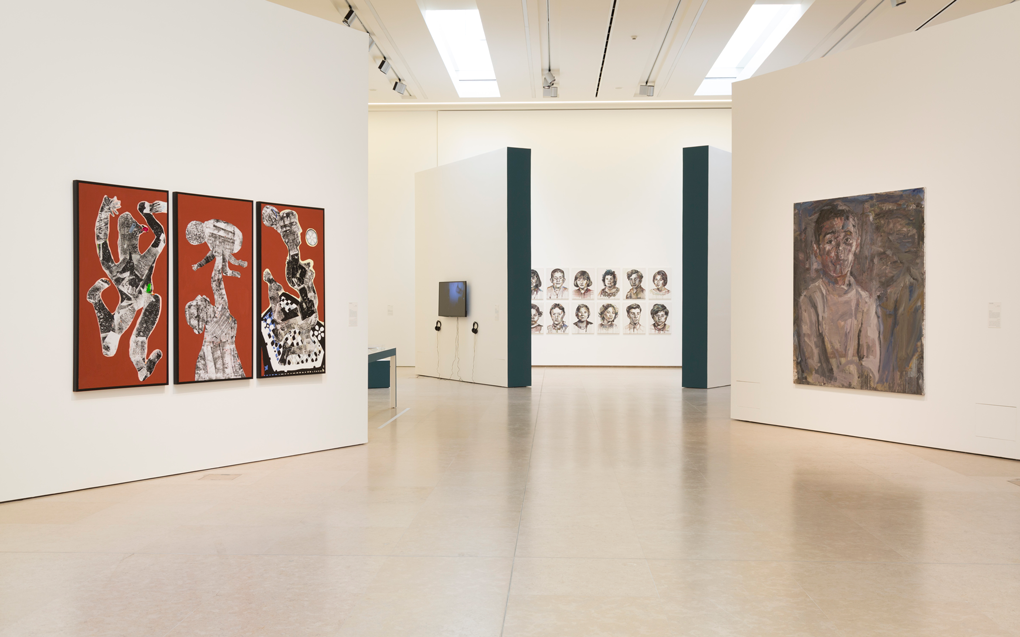 Installation view of the 33rd Salon d'Automne
Photo: Christopher Baaklini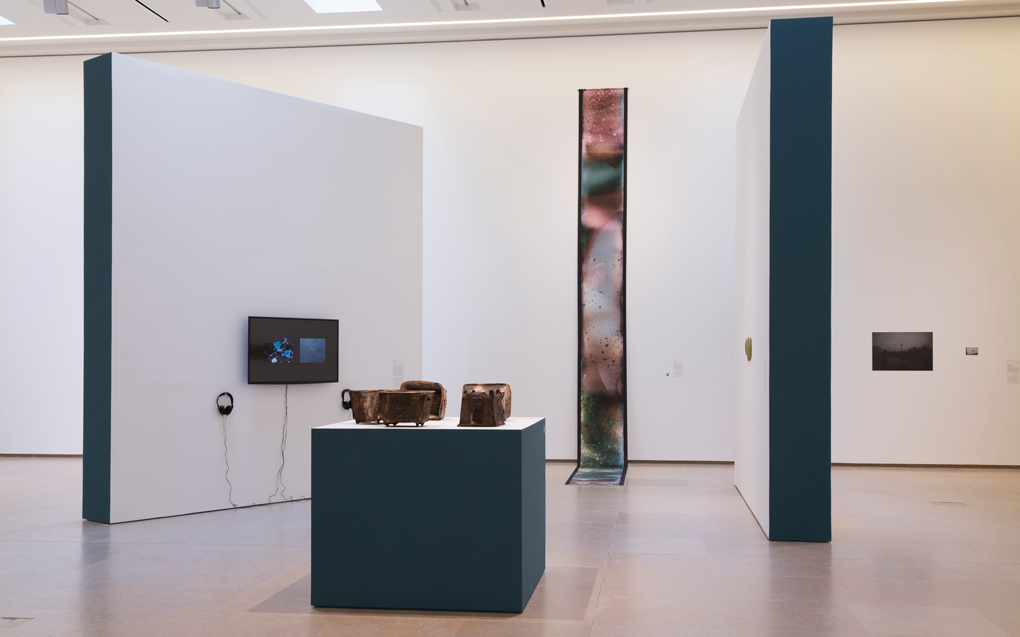 Installation view of the 33rd Salon d'Automne
Photo: Christopher Baaklini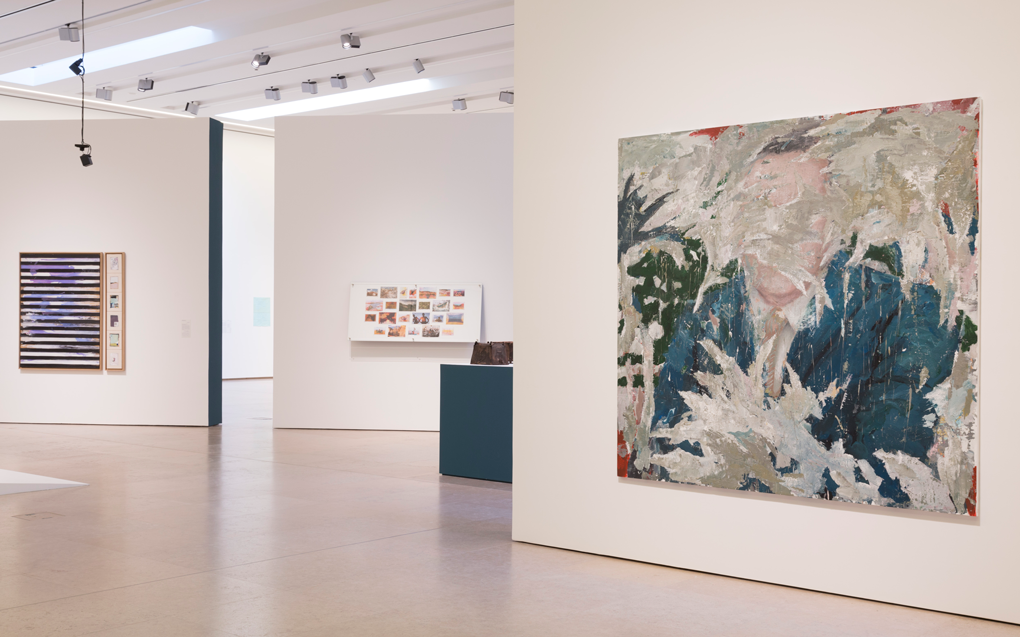 Installation view of the 33rd Salon d'Automne
Photo: Christopher Baaklini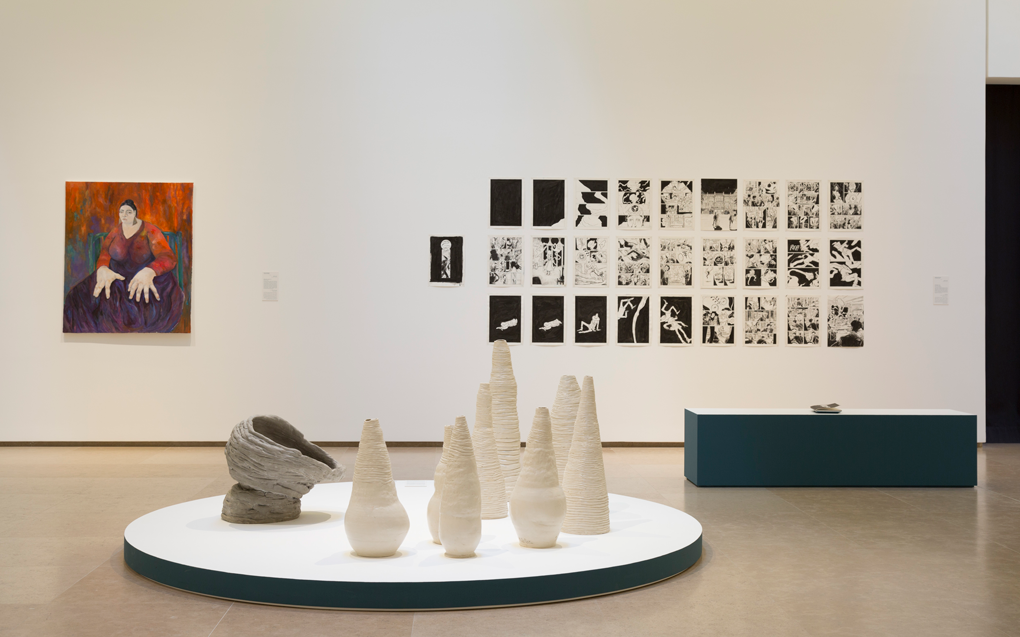 Installation view of the 33rd Salon d'Automne
Photo: Christopher Baaklini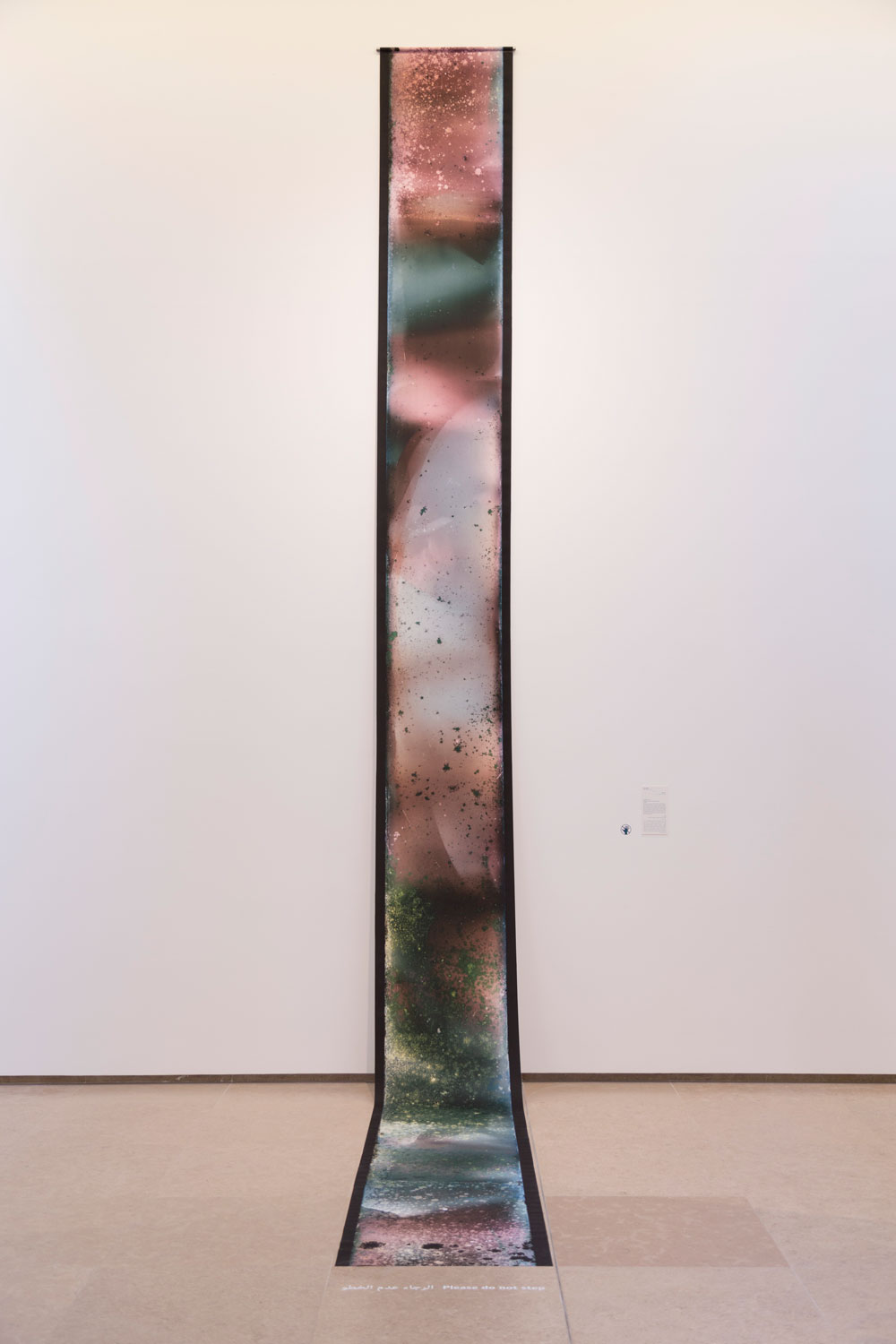 The River
2018
Bacteria on celluloid, scanned and printed on textile
Photo: Christopher Baaklini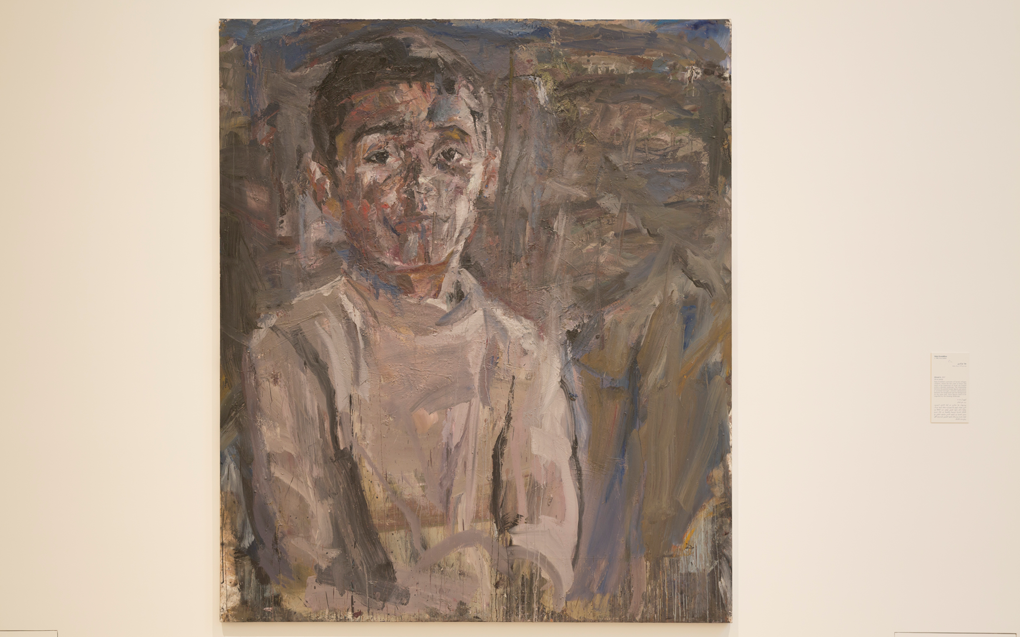 Ahmad A.
2017
Oil on canvas
Recipient of the Emerging Artist Prize. Photo: Christopher Baaklini.
Revisiting: Hold Your Breath
2018
Video, sound, 5'19"
Recipient of the Emerging Artist Prize. Photo: Christopher Baaklini.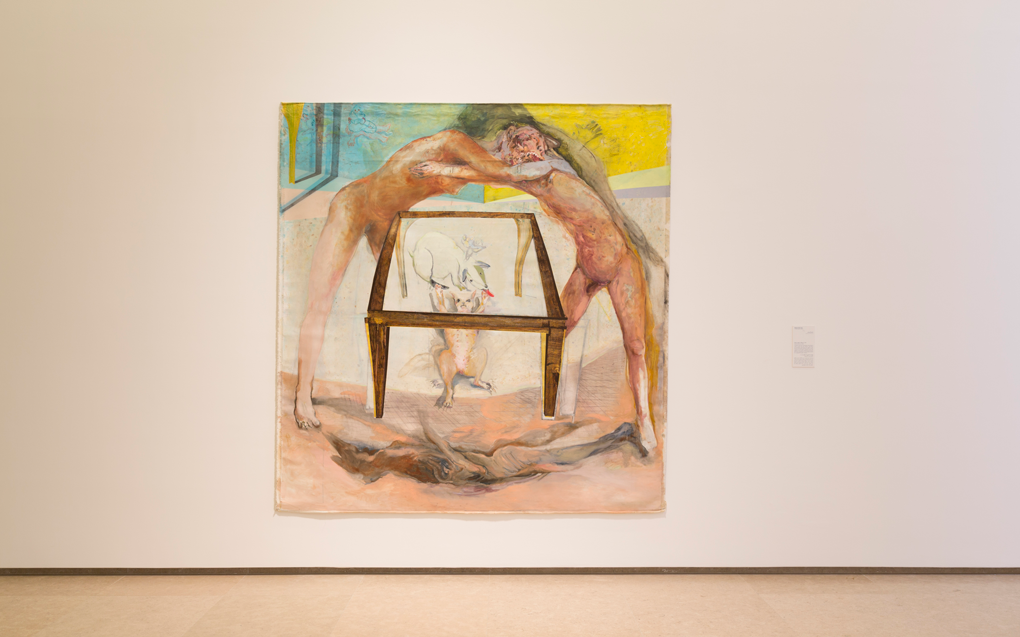 Time X, Date Y, Place Z
2018
Acrylic and oil on canvas
Recipient of a Special Mention of the Jury. Photo: Christopher Baaklini.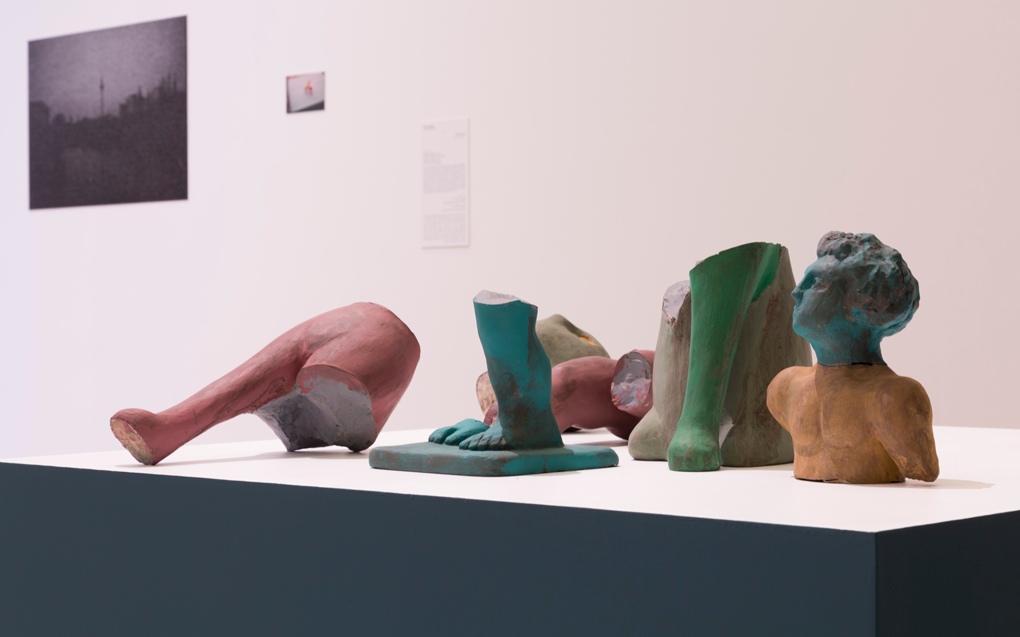 Broken but not dead
2018
Polychromatic resin
Recipient of a Special Mention of the Jury. Photo: Christopher Baaklini.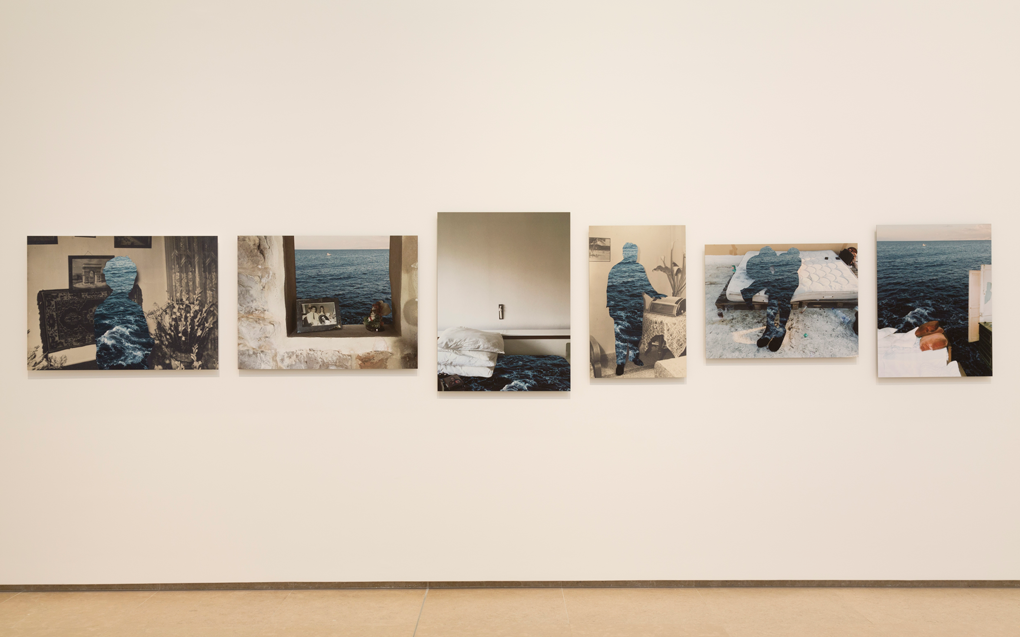 Le Naufrage Series
2018
6 pigment ink prints on enhanced photo paper, mounted on Dibond
Recipient of the Audience Choice Award. Photo: Christopher Baaklini.
Awarded artists
Sursock Museum Prize: Lara Tabet
Emerging Artist Prize offered by Mrs. Hind Sinno: Hala Ezzeddine; Nour Sokhon
Audience Choice Award: Maria Kassab
Special Mention of the Jury: Balsam Abo Zour; Alain Vassoyan
About the exhibition
The Salon d'Automne is an open call exhibition, held at the Sursock Museum since its opening in 1961. The Salon's open call format is an opportunity for the Museum to encounter a wide variety of practices by artists living and working in Lebanon, and for early career artists to show their work in a major exhibition at the Museum.
The 33rd Salon d'Automne brings together 31 artists working across all media, from painting and installation to video.
Every edition, the Museum awards several prizes: the Sursock Museum Prize for the most innovative work, and the Emerging Artist Prize – generously gifted by Mrs. Hind Sinno – for the most promising early career artist. The Audience Choice Award, first introduced in 2016, gives visitors the chance to select your favorite artwork to be awarded, so don't forget to cast your vote in the exhibition space.
Composition of the Jury
The Jury members of the 33rd Salon d'Automne were Tarek Abou El Fetouh, Nizar Daher, Rania Stephan, Christine Tohme, and Jalal Toufic.
Participating artists
Participating artists in the 33rd Salon d'Automne are Clara Abi Nader, Balsam Abo Zour, Gheith Al-Amine, Nour Aoude, Hala Ezzedine, Serene Ghandour, Till Heene, Shayma Kamel, Maria Kassab, Maha Kays and Ali Kays, Bettina Khoury Badr, Mohamad Kraytem, Rita Mahfouz, Fadi Mansour, Samar Mogharbel, Abdo El Moudawar, Tarek Moukaddem, Tarek Mourad, Maha Nasrallah, Hussein Nassereddine, Nada Rizk, Roï Saade, Zeina-Bacardi Sakr, Marie Saliba, Ieva Saudargaité Douaihi, Nasri Sayegh, Nour Sokhon, Adlita Stephan, Lara Tabet, Jacques Vartabedian, and Alain Vassoyan.
About the Jury
Tarek Abou El Fetouh is an independent curator currently based in Brussels. His curatorial projects include Durub Al Tawaya, the annual performance in Abu Dhabi (2013-2017); Rituals of signs and metamorphosis (2018) and Captive of Love (2017), Red Brick Art Museum, Beijing; The Time is Out of Joint, Sharjah Art Foundation and Asian Culture Complex, Gwangju (2016); Lest the Two Seas Meet, Museum of Modern Art, Warsaw (2015); Home Works 6, Ashkal Alwan, Beirut (2013); Sharjah Biennial 9 (2009); Roaming Inner Landscapes, Alexandria (2004); Windows (a multidisciplinary festival of contemporary arts), Minya and Cairo (2004); DisORIENTation, House of World Cultures, Berlin (2003); and It's Happening in the Garage, Jesuits Cultural Center, Alexandria. Abou El Fetouh was a member of the curatorial committee of the Amman International Festival (1997-2001). He initiated the Meeting Points Festival of Contemporary Arts in 2001 and curated the first four editions (MP 1-4), which took place in several cities in the Arab world. He served as the artistic director of MP5 with curator Frie Leysen (2007/8); MP6 with curator Okwui Enwezor (2011/12); and MP7 (2013/14) with the Zagreb-based collective WHW.
Nizar Daher is an artist working primarily in painting. He earned his Ph.D. in Art Sciences from the Academy of Fine Arts – Repin Institute, Russia. Daher currently teaches at the Lebanese University's Faculty of Arts and Architecture, and is the President of the Syndicate of Lebanese Fine Artists. His work is part of several museums' collections, including the Hermitage Museum (Russia) and the National Art Museum of China.
Rania Stephan is an artist and filmmaker, working with still and moving images. Her documentaries give a personal perspective to political events. She intertwines raw images with a poetic edge, where chance encounters are captured with compassion and humour. The work on archival material has been an underlying enquiry in her artistic work. Her most recent work investigates forgotten images and sounds that haunt the present. By juxtaposing them with new ones, she explores a diversity of meanings, triggering renewed narratives and emotions.  Approaching images like an editor – part detective, part cinephile – she traces absence and remembrance, that are originary to those images.
Christine Tohme is the founding director of Ashkal Alwan, the Lebanese Association for Plastic Arts, established in 1993. Ashkal Alwan is a non-profit organization supporting artistic practice through various initiatives, including Home Works: A Forum of Cultural Practices, initiated by Tohme in 2001; and Home Workspace Program, a tuition-free study program initiated in 2011. She was the curator of Sharjah Biennial 13 (2016-2017). Tohme is the recipient of the 15th Edition of the UNESCO-Sharjah Prize for Arab Culture, the 2006 Prince Claus Award, and the 2015 CCS Bard Audrey Irmas Award for Curatorial Excellence. She is on the board of Marsa (Beirut), a health center providing specialized medical services for at-risk youth and marginalized communities.
Jalal Toufic is a thinker and a mortal to death. He was born in 1962 in Beirut or Baghdad and died before dying in 1989 in Evanston, Illinois. His most recent book is What Was I Thinking? (e-flux journal-Sternberg Press, 2017). His other books are available for download for free at www.jalaltoufic.com. Many of his videos are available for viewing on Vimeo. He, along with artists and pretend artists, was a participant in the Sharjah Biennials 6, 10, and 11, the 9th Shanghai Biennale, the First Asia Biennial and 5th Guangzhou Triennial, the 7th Bi-City Biennale of Urbanism/Architecture (Shenzhen), the 3rd Athens Biennale, and A History: Art, Architecture, and Design, from the 1980s Until Today (Centre Pompidou), etc. In 2011, he was a guest of the Artists-in-Berlin Program of the DAAD; and in 2013-2014, he and Anton Vidokle led Ashkal Alwan's third edition of Home Workspace Program. He was the director of the School of Visual Arts at the Lebanese Academy of Fine Arts (ALBA) from September 2015 to August 2018, and he is currently a Professor in the Department of Humanities and Creative Writing at Hong Kong Baptist University.
Statement of the Jury
You can read the Jury statement here.
Media partner: Annahar