Talk
American Century: The End
Lecture performance by Monira Al Qadiri
Thursday 2 November, 19:00 to 19:30
In English
Free admission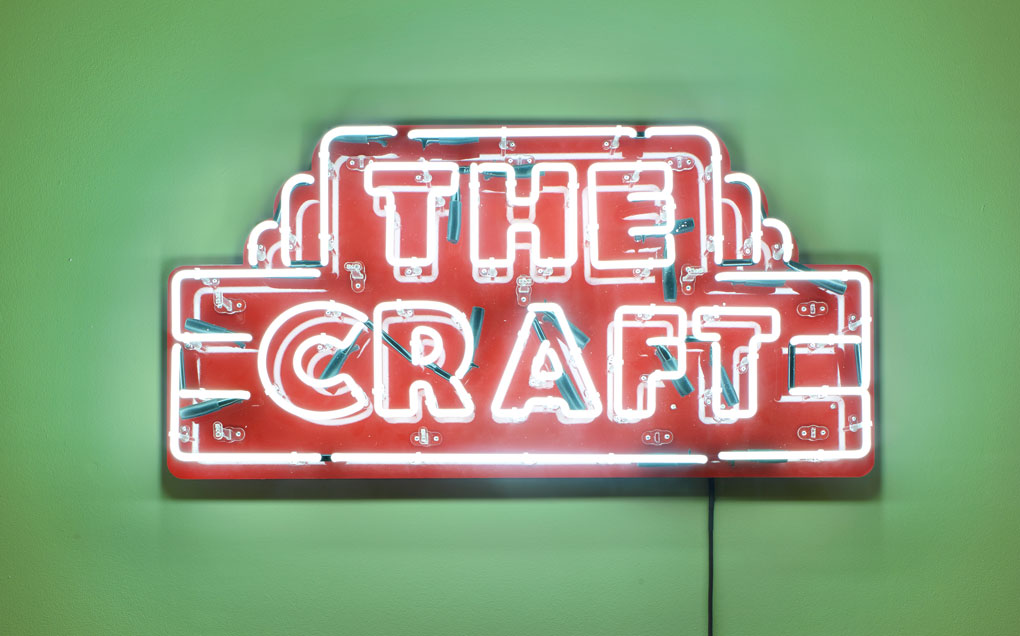 Omen (installation view)
Neon sign
dimensions variable
Presented as part of "The Craft" at Gasworks, London, 2017. Photograph by Andy Keate.
In this lecture performance, Monira Al Qadiri performs a eulogy for the death of the American popular imagination, using a single all-embracing motif: junk food.
This event takes place on the opening night of Al Qadiri's solo show The Craft.
Monira Al Qadiri is a Kuwaiti visual artist born in Senegal and educated in Japan. Her work explores unconventional gender identities, petrocultures and their possible futures, as well as the legacies of corruption. She is also part of the artist collective GCC.