Talk
ARP Talks: Jacopo Gallico
In partnership with ARP–ALBA-University of Balamand
Wednesday 23 November 2016, 19:00 to 20:30
In English
Free admission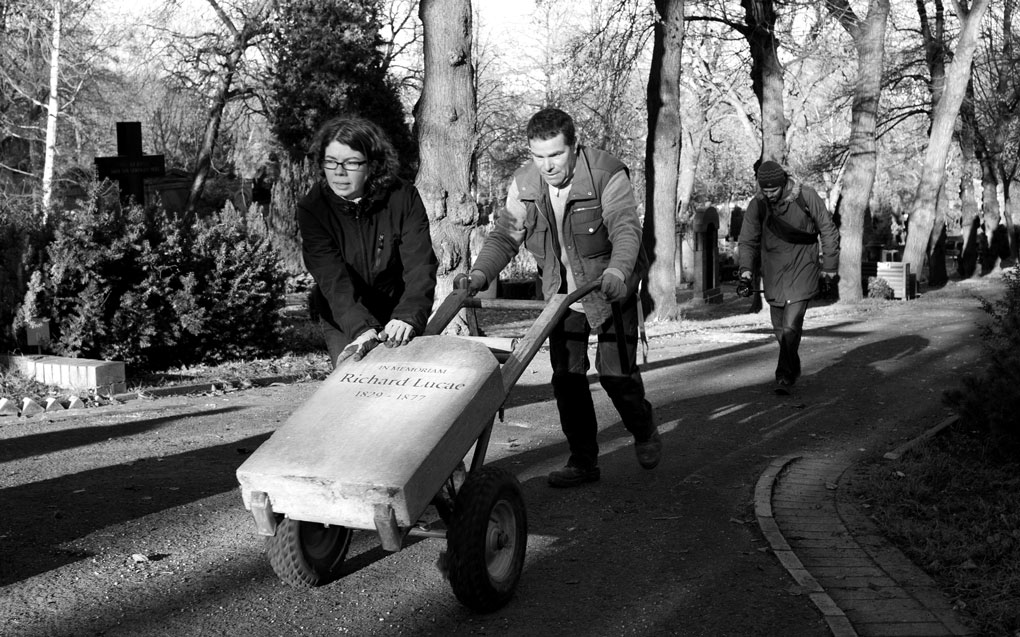 Roberto dell'Orco, Jacopo Gallico
In Memoriam
2012
Video, 15'' German and English with English Subtitles
@ Roberto dell'Orco, Jacopo Gallico
We expect architects to design. But other possibilities exist. For Wittgenstein, architecture is a gesture, an action. The architectural action, that is indeed a social one, has other virtues: it can also produce a social and political intelligibility, as was attempted by the Stalker collective founded in 1994 in Rome. The collective's name is a nod to the eponymous film, Stalker, by Tarkovski, where wandering becomes a method of exploration inherent to architecture. Jacopo Gallico opens up new perspectives on this method through the introduction of historical material.
Jacopo Gallico (b. 1971, Rome, Italy) graduated in architecture from La Sapienza University. He has been a member of the Rome-based architectural collective, Stalker, since 1999. His research is centered on public space in the contemporary city and the elaboration of a methodology for interventions, particularly in marginal zones. He has collaborated with several cultural, social and artistic institutions where he has also exhibited his works, including Haus der Kulturen der Welt, Berlin; Kunst-Werke, Berlin; Kunstraum Bethanien, Berlin; the Venice Biennale; Fondazione Pistoletto Biella; Fondazione Adriano Olivetti, Rome; Palais de Tokyo, Paris; CAPC, Bordeaux; and Manifesta, Ljubljana.
About ARP Talks
This talk is part of a second series of talks organized in partnership with ARP-ALBA (Artistic Research Practices). Throughout this series, artists are invited to present one work, giving a deeper understanding of the research and mechanisms informing their practice, through their actions.
This series of talks is intended as an introduction to contemporary artistic practices by allowing artists to open up what they do and how they do it. The program proposes direct access to contemporary practices through the action of its agents: artists, but also curators and critics.
Taking place in the auditorium, each talk is followed by a discussion with the audience. 
In addition to artist talks, curators and cultural practitioners are invited to present on the history of art infrastructure, with a focus on the region. Taking place in the library, these talks include access to archival materials and documentation, and are structured in the manner of an informal seminar.
ARP Talks are aimed at those with an interest in contemporary art and who wish to become better acquainted with contemporary artistic practices.
This series of talks follows on from an international conference on L'Action d'Art (The Action of Art) organized by ARP-ALBA in April 2016.