Special Program
Charity Auction: We Are All Beirut
Bidding begins on 11 November 2020 at 10:00 GMT (12:00 Beirut time).
It ends ends on 24 November 2020 at 12:00 GMT (14:00 Beirut time).
You can make a bid here.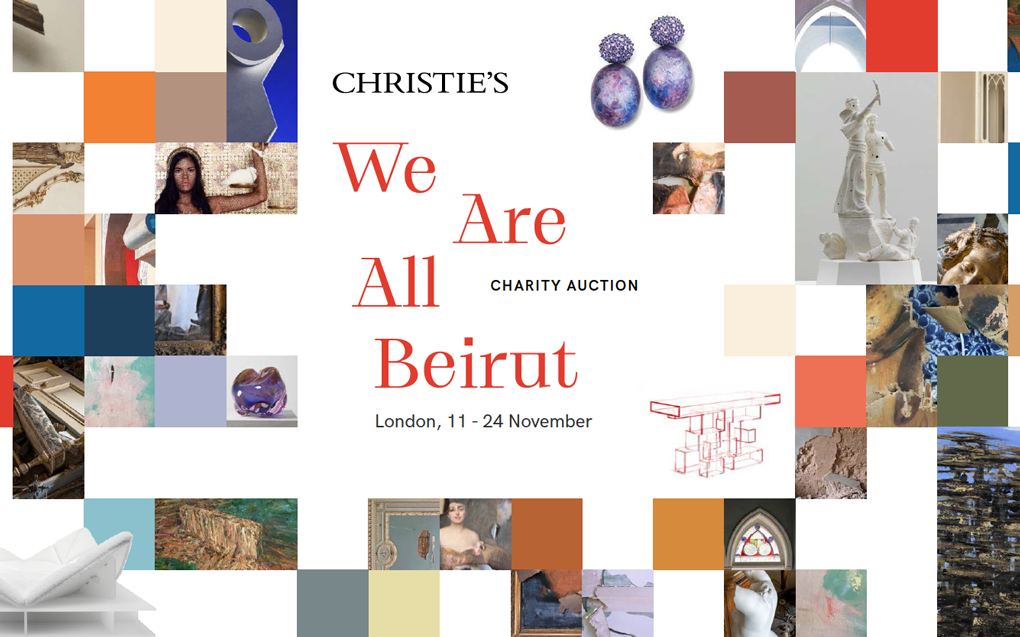 Courtesy of Christie's
From 11 to 24 November 2020, Christie's is staging a charity auction under the title "We Are All Beirut" to help the Lebanese capital rebuild its cultural scene following the devastating port explosion of 4 August 2020.
The proceeds of the auction will be entrusted to the Arab Funds for Arts and Culture (AFAC) to support the rebuilding of the art community in Beirut, and will subsequently be redistributed to institutions that were impacted by the explosion, including the Sursock Museum.
"We Are All Beirut" will auction works spanning visual art, design, and jewelry. Artists include Ayman Baalbaki, Serwan Baran, Mona Hatoum, Abdel Rahman Katanani, and Nabil Nahas, among others.
Consider supporting the Sursock Museum and other damaged cultural institutions in Beirut by making a bid here. The auction's proceeds will go toward rebuilding the Museum and restoring the cultural infrastructure in the city.
You can view the auction catalog here.