Film Program
Film Screening: Containment
Friday 14 October 2016, 20:00 to 21:30
In English
Free admission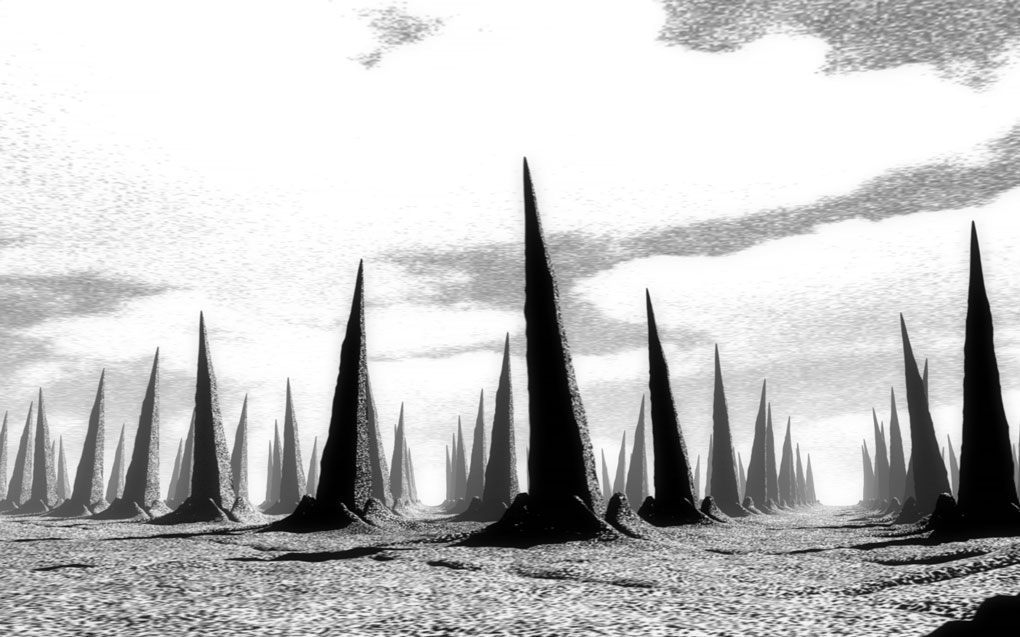 Peter Galison and Rob Moss
Containment (film still)
2015
Color, 81 minutes
Courtesy of the artists
Join us for a screening of Containment (2015), in conjunction with the exhibition Let's Talk About the Weather. Part observational essay and part graphic novel, Containment documents the long-term environmental impacts that arise from radioactive waste. The film begs the question, how should we protect yet-to-come generations of humans on earth – people who will not share our language, our nations, even our civilization?
Containment
Dir. Peter Galison and Rob Moss, 2015
Color, 81 minutes                                                                                                                                          
Can we contain some of the deadliest, most long-lasting substances ever produced? Left over from the Cold War are a hundred million gallons of radioactive sludge, covering vast radioactive lands. Governments around the world, desperate to protect future generations, have begun imagining society 10,000 years from now in order to create monuments that will speak across time. Part observational essay filmed in weapons plants, Fukushima and deep undergroun – and part graphic novel – Containment weaves between an uneasy present and an imaginative, troubled far future, exploring the idea that over millennia, nothing stays put.
Peter Galison is a Pellegrino University Professor of the History of Science and of Physics at Harvard University. Galison's previous film on the moral-political debates over the H-bomb, Ultimate Weapon: The H-bomb Dilemma (with Pamela Hogan, 2002) has been shown frequently on the History Channel and is widely used in academic courses. In 1997, he was awarded a John D. and Catherine T. MacArthur Foundation Fellowship; won a 1998 Pfizer Award for Image and Logic as the best book that year in the History of Science; and in 1999 received the Max Planck and Humboldt Stiftung Prize. His books include How Experiments End (1987), Einstein's Clocks, Poincaré's Maps (2003), and Objectivity (with L. Daston, 2007) and he has worked extensively with de-classified material in his studies of physics in the Cold War. Galison's work also features artistic collaborations, including partnering with South African artist William Kentridge on a multi-screen installation, "The Refusal of Time."                                                                                                                       
Robb Moss is a filmmaker, professor and chair of the Department of Visual and Environmental Studies at Harvard University. Moss's The Same River Twice (2003) premiered at the Sundance Film Festival, was nominated for a 2004 Independent Spirit Award and opened theatrically at Film Forum in New York City. Winning prizes in Nashville, Chicago, New England, and Alabama, TSRT was selected by the Chicago Reader as Best Documentary (and Best Cinematography) of 2003. His autobiographical and essay films, such as The Tourist and Riverdogs, have screened at the Museum of Modern Art, the Telluride Film Festival and IDFA. He has served as a festival juror at Sundance, San Francisco, Denver, Full Frame, Camden, Seattle, Chicago, New England, and Ann Arbor, is on the Board of Directors for ITVS, and works as a creative advisor at the Sundance Documentary labs.