Special Program
International Archives Day
Friday 9 to Sunday 11 June, 10:00 to 18:00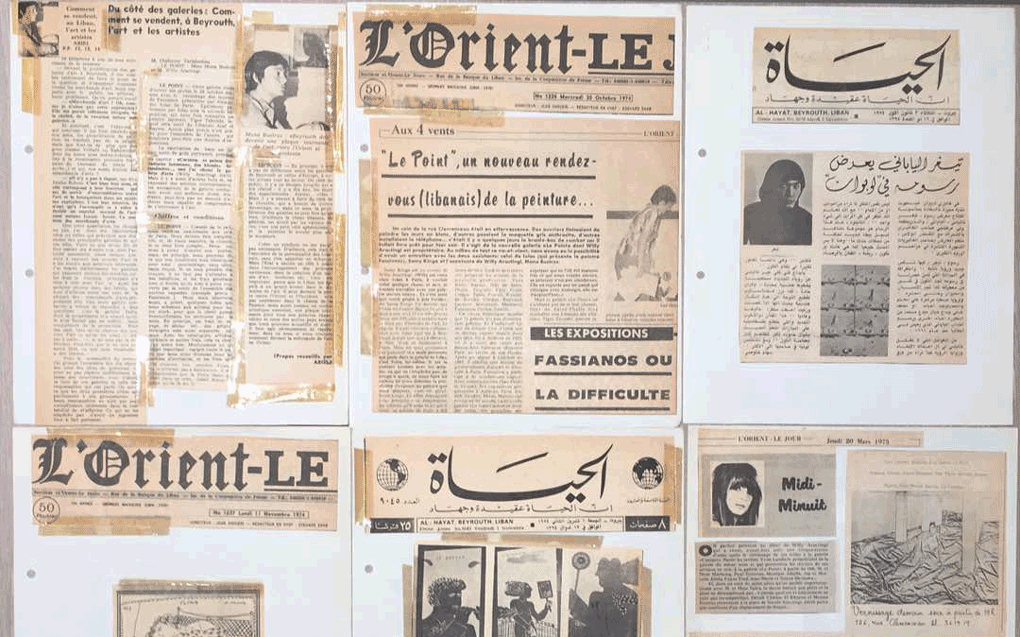 © Sursock Museum
The Sursock Museum is taking part in International Archives Day, a worldwide event where archival institutions open their doors to the public, offering guided tours and showcasing works from their collection.
To mark this occasion, a special display of archives will be on view in the library, in conjunction with the exhibition Les Mondes de Willy Aractingi.
The selection of archives presented here give an insight into other facets of Willy Aractingi's personality. Aractingi first established himself as a parfumier and salesperson for the Fattal Group, before seeking to open his own art gallery in Beirut. It was only later in life, after he had given up his career in the prestigious milieu of perfumery and once the Lebanese civil war had forced him to close the doors of his gallery in Clemenceau Street, that he would dedicate himself to painting.
The archives belong to the Aractingi family's collection, the Aref el Rayess Foundation, and the Fattal Group collection.
The display will be on view throughout the duration of the exhibition Les Mondes de Willy Aractingi. Kindly note that the library will be exceptionally open from 10:00 to 18:00 on Friday, Saturday, and Sunday 9-11 June.
About International Archives Day:
Initiated in 2007 by the ICA International Council on Archives, International Archives Day is celebrated on June 9 worldwide. It seeks to raise awareness regarding the value of archival preservation and the work of archivists.