Tour
Les Mondes de Willy Aractingi: Curator's Tour
Saturday 10 June, 16:00 to 17:00 in French, 17:00 to 18:00 in English
Thursday 15 June, 18:00 to 19:00 in French, 19:00 to 20:00 in Arabic 
Free admission
Spaces limited. First-come, first-served.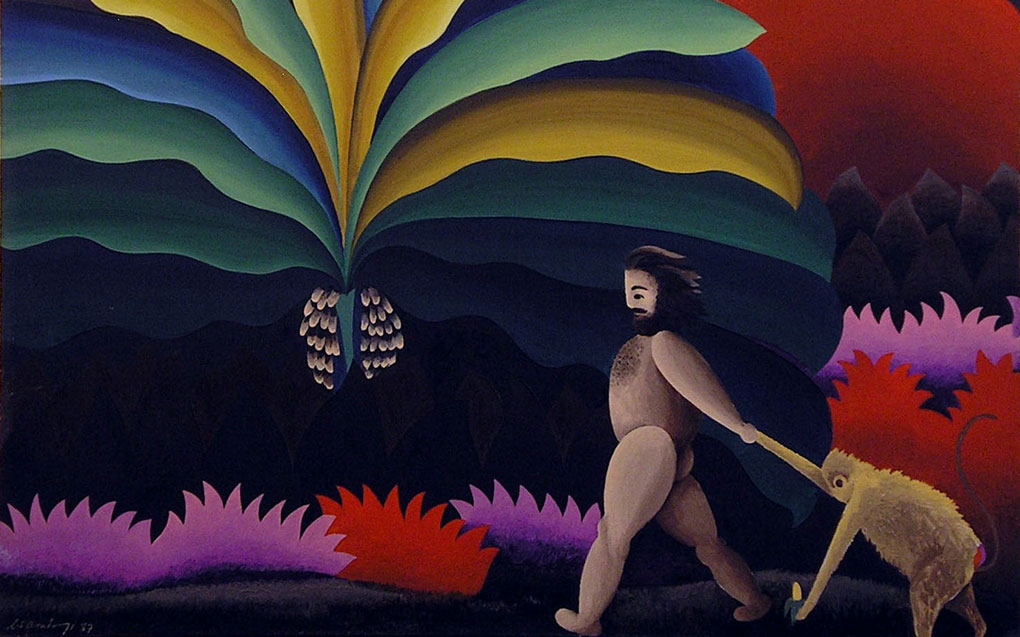 Tarzan emmène une Sheetah récalcitrante dans le sous-bois magique
[Tarzan brings a rebellious cheetah to the enchanted woods]
1987
Oil on canvas
100 x 100 cm
Aractingi family collection
Join curator Yasmine Chemali for a tour of Les Mondes de Willy Aractingi, exploring the main themes and ideas behind the exhibition.
Yasmine Chemali is the Head of the Collections at the Sursock Museum.