Family Program
Picasso and the Family: The Little Explorer's Tour
Saturday 4 January, 11:00 to 12:30
Sunday 5 January, 11:00 to 12:30
Ages 6-11. Children must be accompanied.
Free admission
Spaces limited. Registration required.
To book a spot, please click here
You can also send an email to info@sursock.museum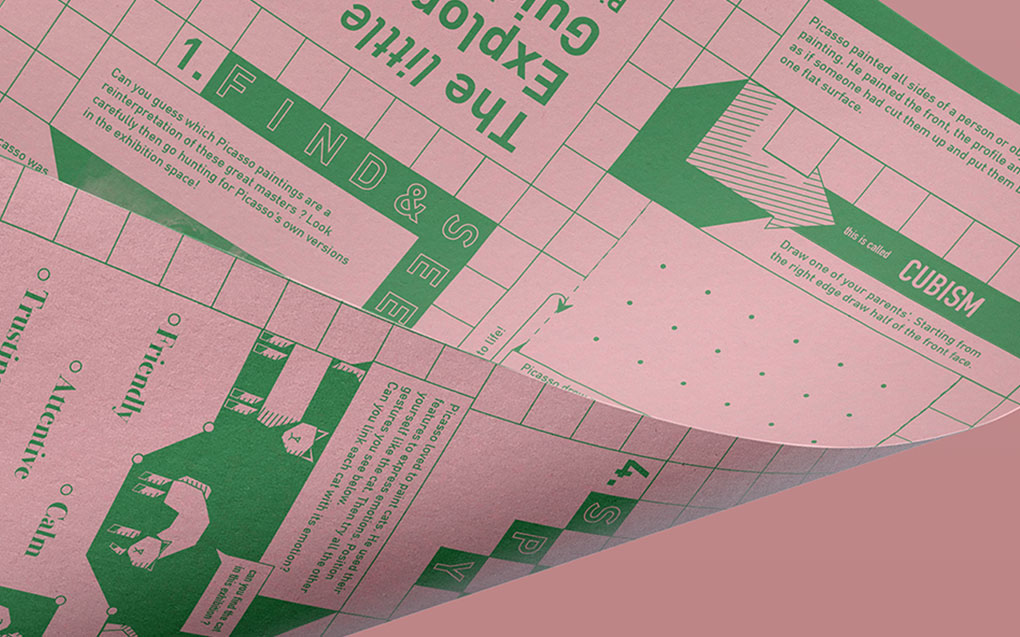 Courtesy of Joan Baz and Valerie Nseir
Explore the exhibition Picasso and the Family through an interactive family tour led by Sarag Blue Pailian and the Sursock Museum docents, through which parents and children learn about Picasso's life and the influences behind his work. The tour will be followed by hands-on exercises – including drawing Cubist style portraits – that children will complete with the help of a fun educational tool, specially produced for this exhibition. On December 7 and 14, these exercises will be led by Joan Baz and Valerie Nseir, who designed the educational guide.
The printed educational tool used here will be available at reception for the duration of the exhibition. You can pick it up and use it with your children at any time during the Museum's opening hours.
This program is organized in conjunction with the exhibition Picasso and the Family, on view until 6 January 2020.
Sarag Blue Pailian has a background in psychology, art, and art therapy; she approaches works of art with an educative slant.
Joan Baz and Valerie Nseir conceived the Picasso and the Family educational guide for children.