Regards sur Beyrouth: 160 ans d'images 1800-1960
Curated by Sylvia Agémian
Special Exhibitions Hall, Level -2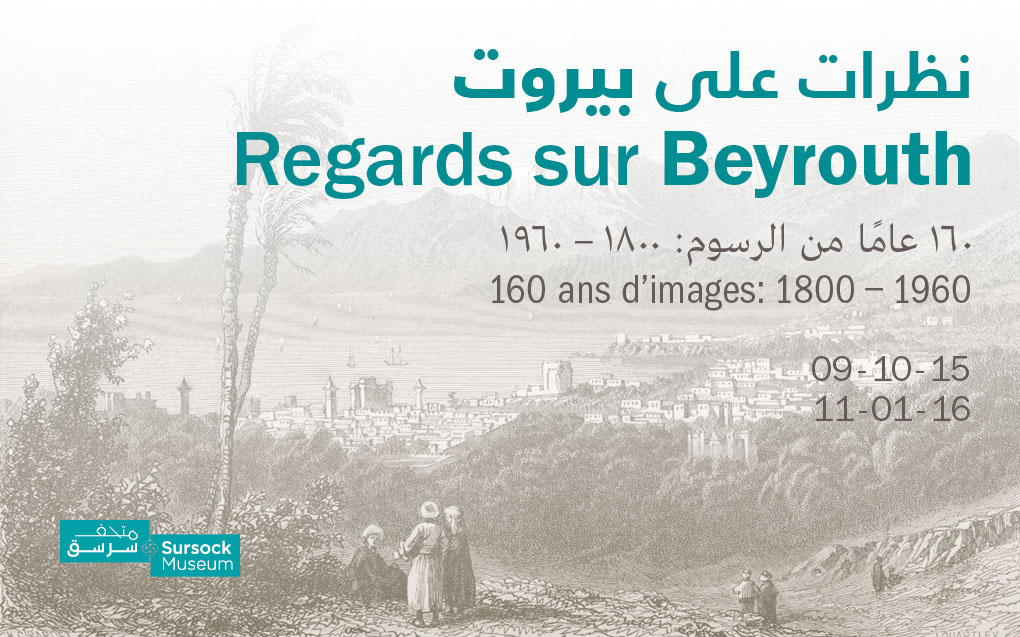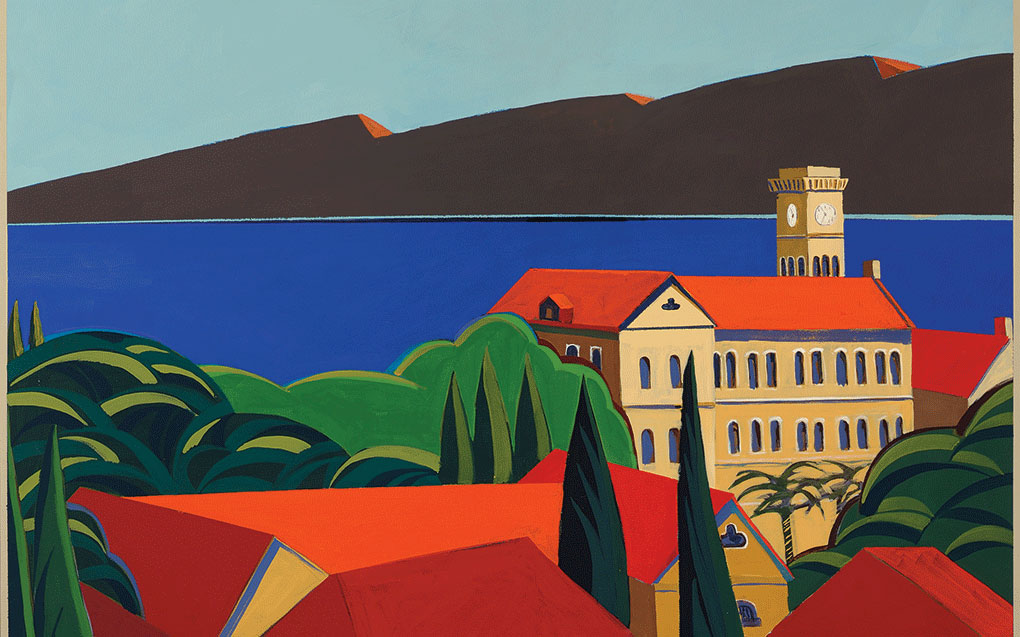 Hussein Madi
b. 1938
Chebaa, Lebanon
Lives and works in Beirut, Lebanon
Untitled
1999
Acrylic on canvas
100 x 100 cm
Leila and Touma Arida collection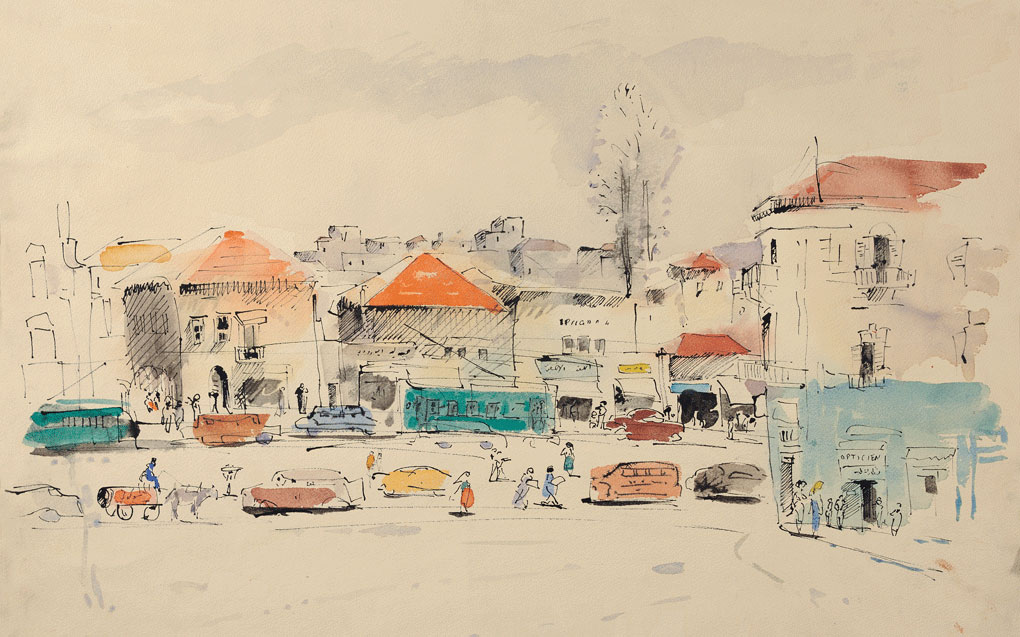 Place des Canons
1954
Watercolor
50 x 65 cm
Collection of the artist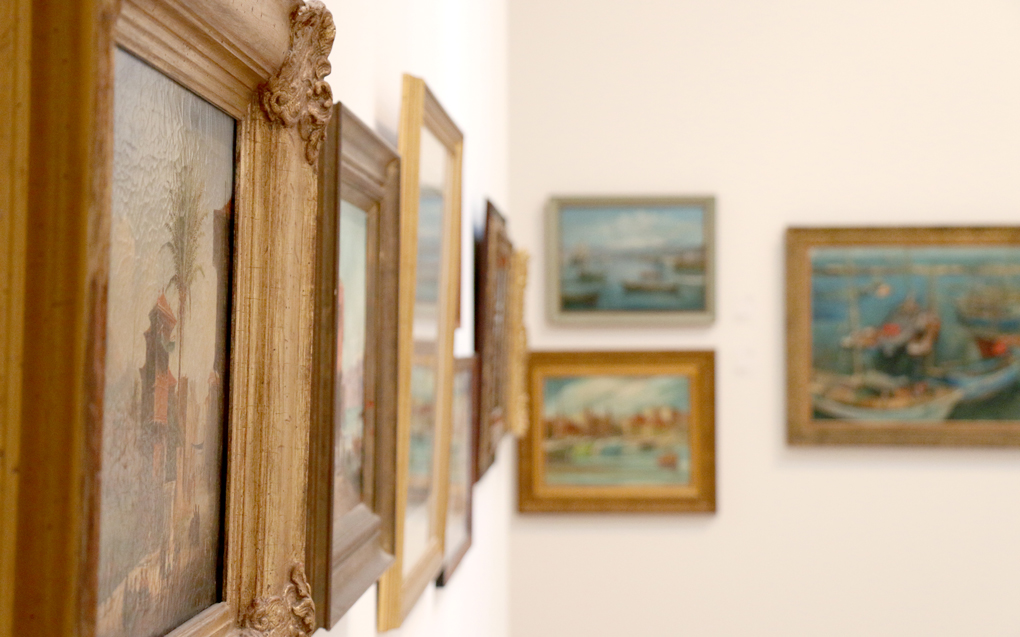 Copyright © 2015 Sursock Museum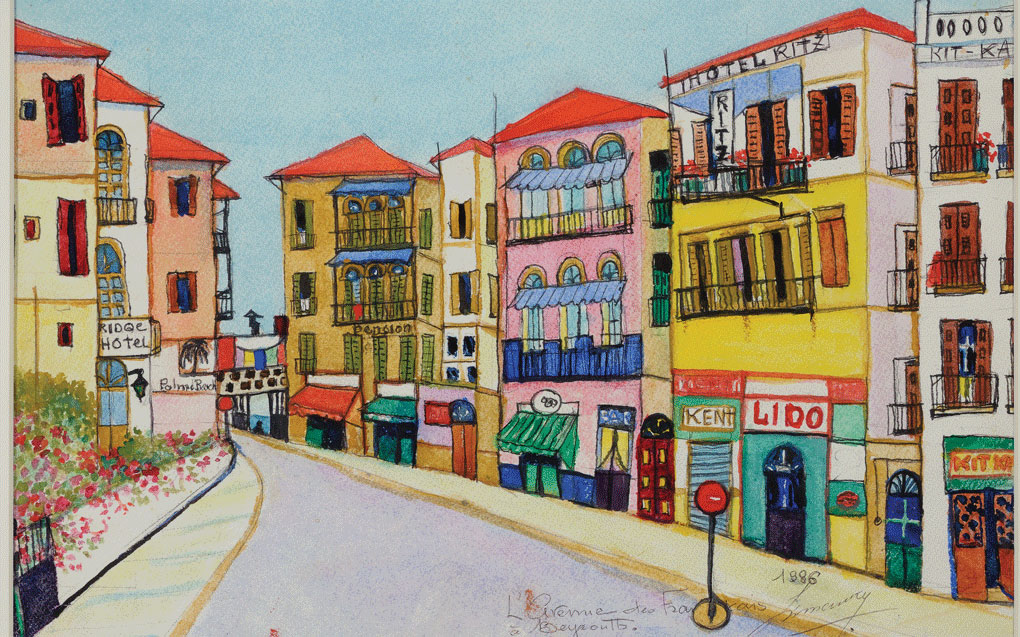 Olga Limanski
b. 1903
d. 1988
Avenue des Français, Beirut
1986
Watercolor
31 x 43 cm
Samir Moubarak collection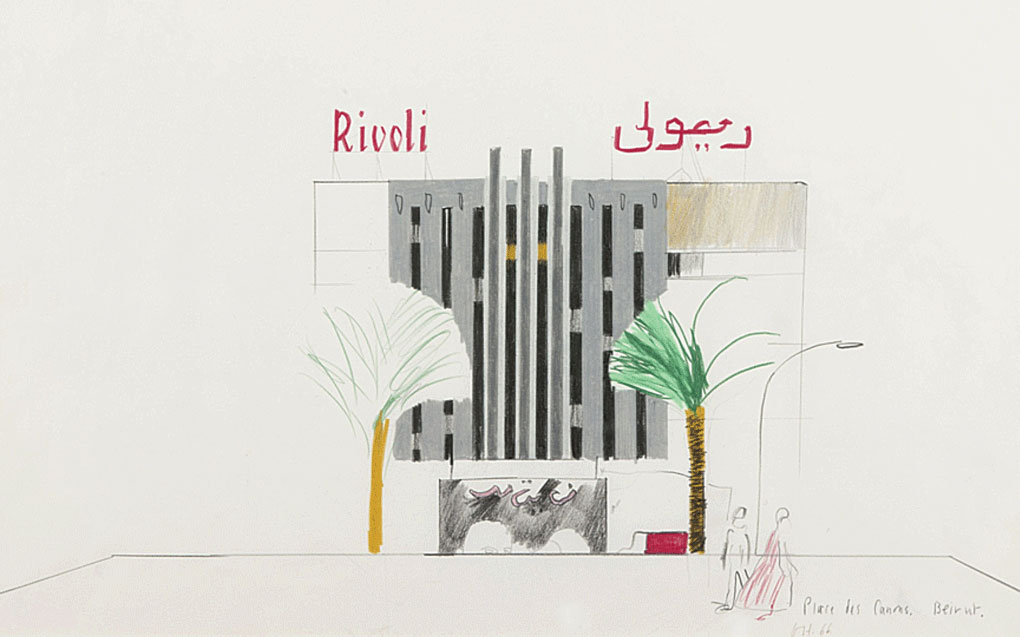 Rivoli Cinema on the Place des Canons
1966
Colored pencil and ink
Private collection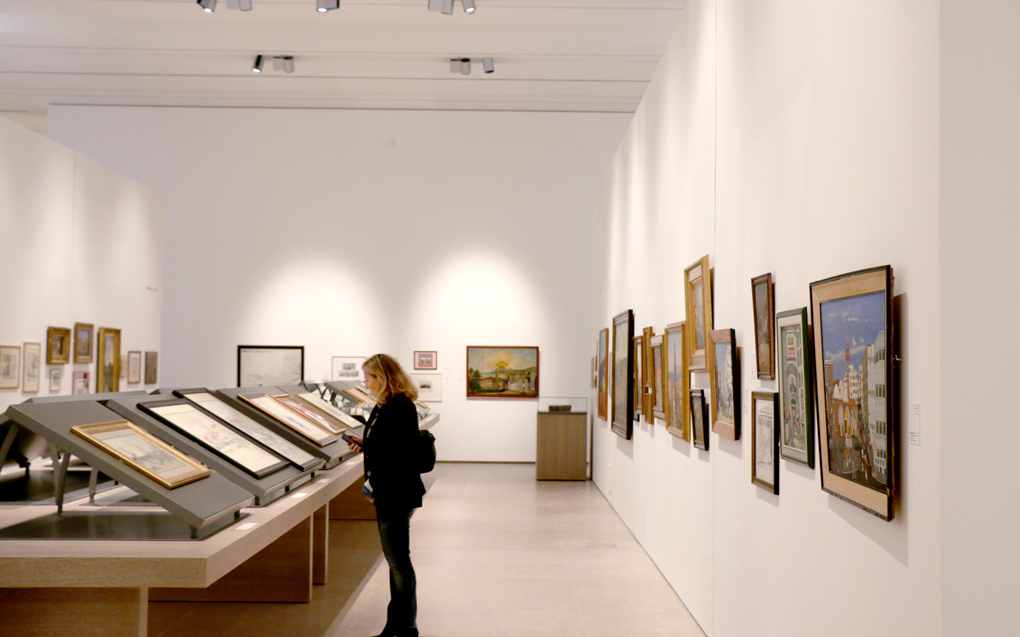 Copyright © 2015 Sursock Museum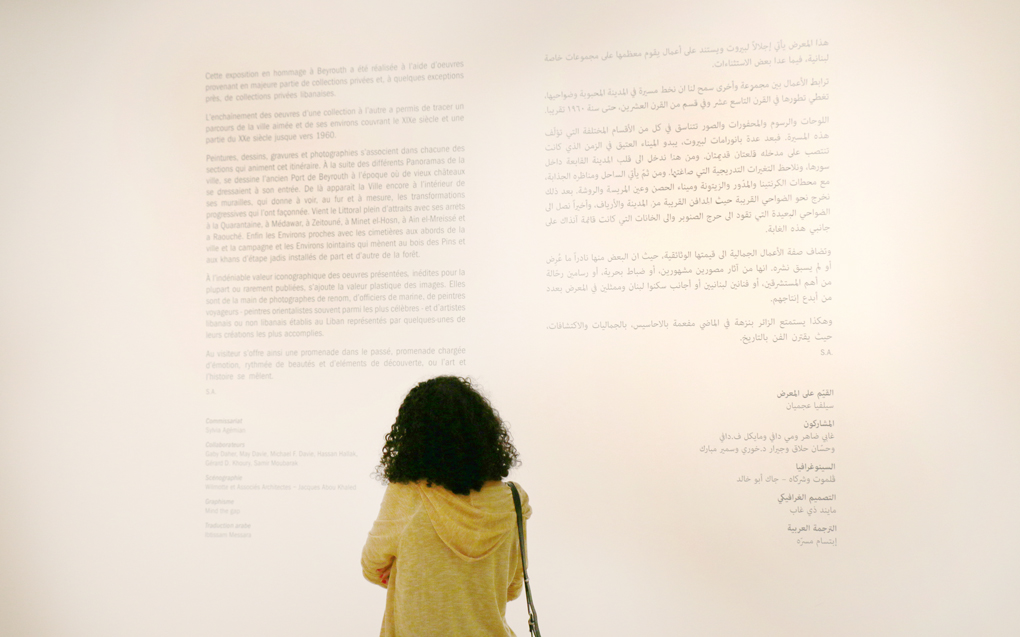 Copyright © 2015 Sursock Museum
Bringing together over 240 rarely seen works from private collections—including paintings, photographs, and etchings—Regards sur Beyrouth: 160 ans d'images traces the city's historical evolution from a provincial Ottoman town to the capital of a nation state, from 1800 to 1960. With a trajectory spanning 160 years, Beirut's urban and social transformations are examined through six aspects of its geography: the panorama, the port, the city, the coast, the provinces, and the surrounding hillsides.
Orientalist imagery together with romanticized landscapes, historical maps, and photographic surveys produce both a reading of the city and an overview of major political and social shifts taking place during the period. Distant images of landscapes and traditional houses later give way to colorful depictions of urban life, including modern architecture in Saadi Sinévi's 1952 painting of the long gone Souk Ayass, tense street protests in E. Harrison's 1958 painting of a women's march in Furn El Chubak, and major political events in Khalil Zghaib's 1958 Le début des évènements.
Highlights include David Hockney's Place des Canons (1966), produced during a visit to Beirut and depicting the modernist façade of the famous Rivoli Cinema in downtown Beirut; Amine El Bacha's 1950s watercolor paintings of the Place des Canons and its raw, urban energy; as well as the 1936 painting by J. M. celebrating the nascent modern Lebanese state through its architectural emblems.
The exhibition also features important works from The Fouad Debbas Collection not previously on public view. These include the fragile 1860s Manuscript of the Countess of Perthuis, presented to the public for the first time, as well as an important survey of photographs from the Bonfils' studio, including an 1870 albumen print showing the façade of the Khan Antoun Bey.
An extensive public program for all ages accompanies the exhibition, including talks and tours by collectors and historians. For more information, click here.