Film Program
Screening 1: The Sea in the City
Friday 16 October 2015, 19:00 to 21:00
In English and Arabic
Free admission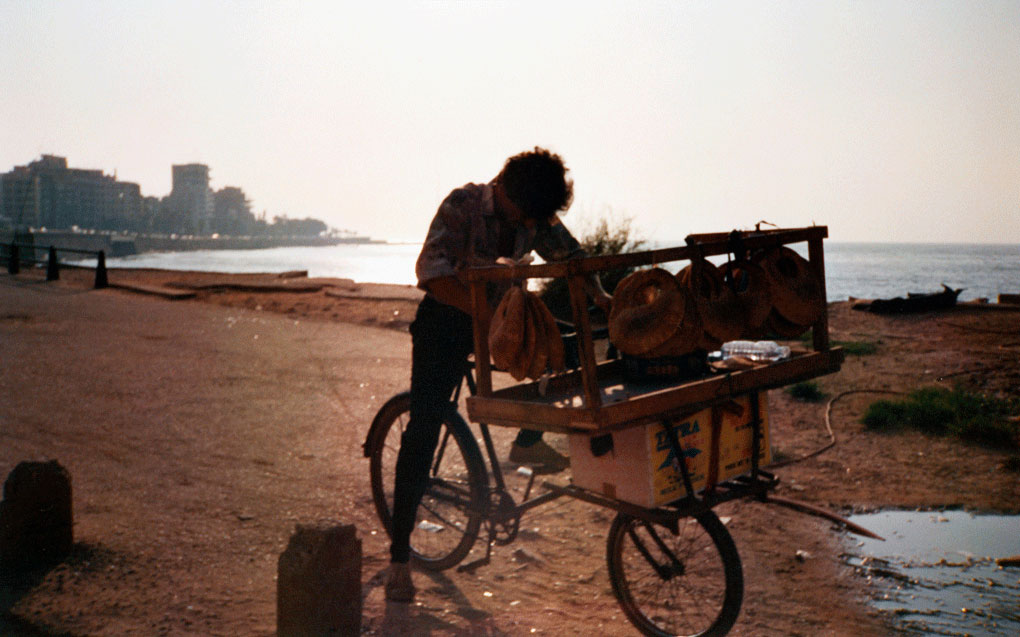 Operator #17 in collaboration with The Atlas Group
I Only Wish That I Could Weep
2001
Courtesy of the artist
Once a quintessential port city, Beirut is gradually turning its back to the sea. Despite this growing separation between the sea and the city, the Mediterranean continues to exert a strong influence on the life of its inhabitants. Seven artists and filmmakers here explore the sea and its connection to life in the city.
– Gift (4'), Akram Zaatari, 1995
– Nawal's Ritual (14'), Sarah Francis, 2014
– The Blue Sea Inside Your Eyes (10'), Dima el Horr, 2006
– The Sea is A Stereo / Video 2: Paris Without a Sea (13'), Mounira al Solh, 2007 / 2008
– I Swam In The Sea Last Week (3'), Nesrine Khodr, 2003
– I Only Wish That I Could Weep (8'), Operator #17 in collaboration with The Atlas Group, 2001
– Dive (5'), Joe Namy, 2014
This screening is part of a series bringing together recent and previous work by artists and filmmakers on Beirut. Curated by Roy Dib and organized around four themes, the films in the program weave a complex and contradictory image of urban life in Beirut. To check out upcoming screenings in this series, click here.