Tour
At the still point of the turning world, there is the dance: Curator's tour
Saturday 29 February, 16:00 to 17:00
In English
Free admission
Spaces limited. First-come, first-served.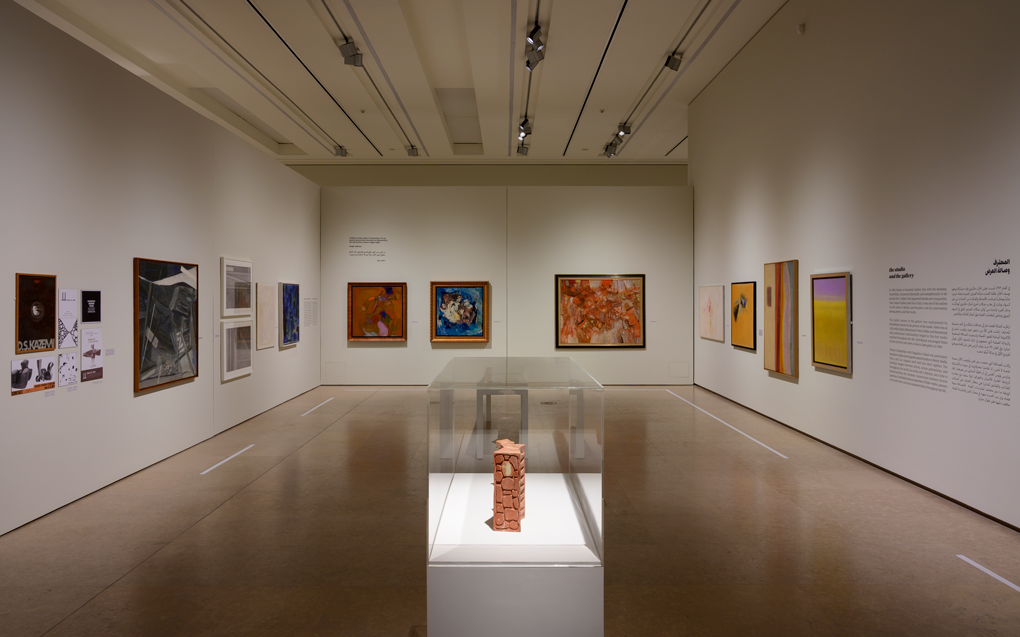 Photo: Tarek Haddad. Courtesy Ashkal Alwan.
Join co-curator Carla Chammas for a tour of At the still point of the turning world, there is the dance, exploring the main themes and ideas behind the exhibition.
At the still point of the turning world, there is the dance addresses themes of love, sex, and motherhood; the relationship between the visual art and literary landscape of 1960s and 1970s Beirut; and the galleries and studios in which public collaborations and private kinships were forged.
Carla Chammas is an independent curator and advisor with a wealth of experience. She co-founded the CRG Gallery, New York in 1991 alongside Richard DesRoche and Glenn McMillan, hosting prominent artists from the Middle East to South America for twenty-seven years. Her career includes notable stints at Christies, New York (1984); Marisa del Re Gallery, Monte Carlo and New York (1985-88); and Hirschl and Adler Modern, New York (1988-1990). Chammas studied Art History and Political Science at Wheaton College, Massachusetts in 1978, and continued her education at the Sotheby's Institute of Art, London.