Family Program
Wild Things: A Mask-Making Workshop
Saturday 8 July, 11:00 to 13:00
In French and Arabic
Ages 6-12. Children must be accompanied.
LBP 10,000 per child. LBP 5,000 per additional child.
Spaces limited, booking required. To book a spot, click here.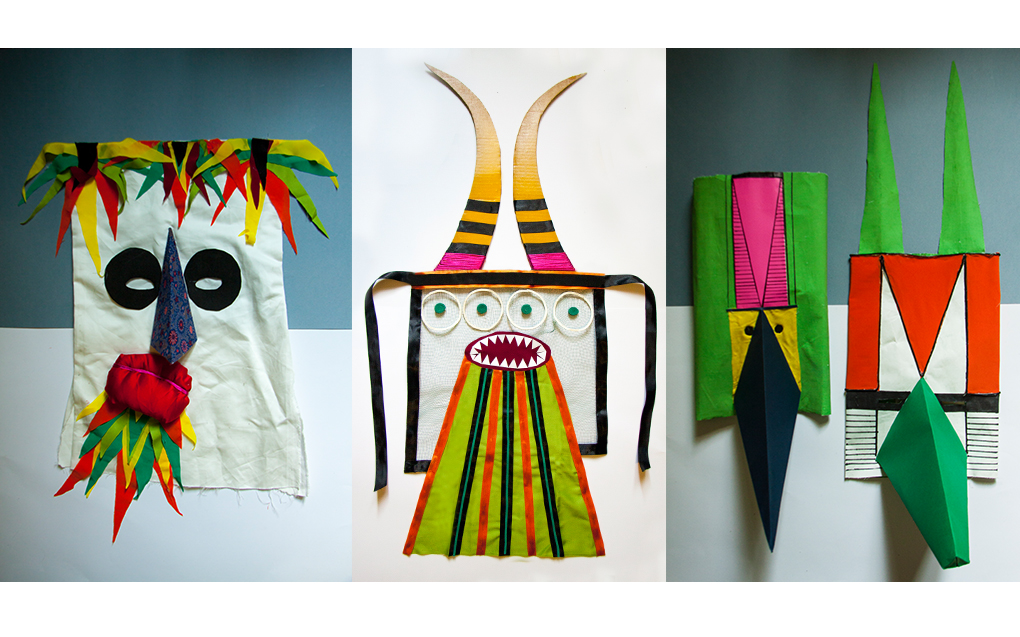 Courtesy of Junk Munkez
Create a mask using colorful and patterned textiles, cardboard, and origami techniques. In this participatory workshop, children will enter a fantasy world with an oral storytelling session of the Fables de la Fontaine. After choosing their favorite fables and characters, kids will draw an initial sketch of their mask and fabricate it. They will also be able to take their custom mask home.
This workshop is programmed in conjunction with the exhibition Les Mondes de Willy Aractingi.
Lea Kirdikian is a product designer with an avid interest in recycled materials. Xavier Baghdadi is an imaginative animator/illustrator. They teamed up to collaborate on an upcycling initiative called Junk Munkez, joining forces to conquer the local trash heaps through colourful eco-friendly products with eco-conscious ethics.