Library Display: Archiving the Invisible
Year of publication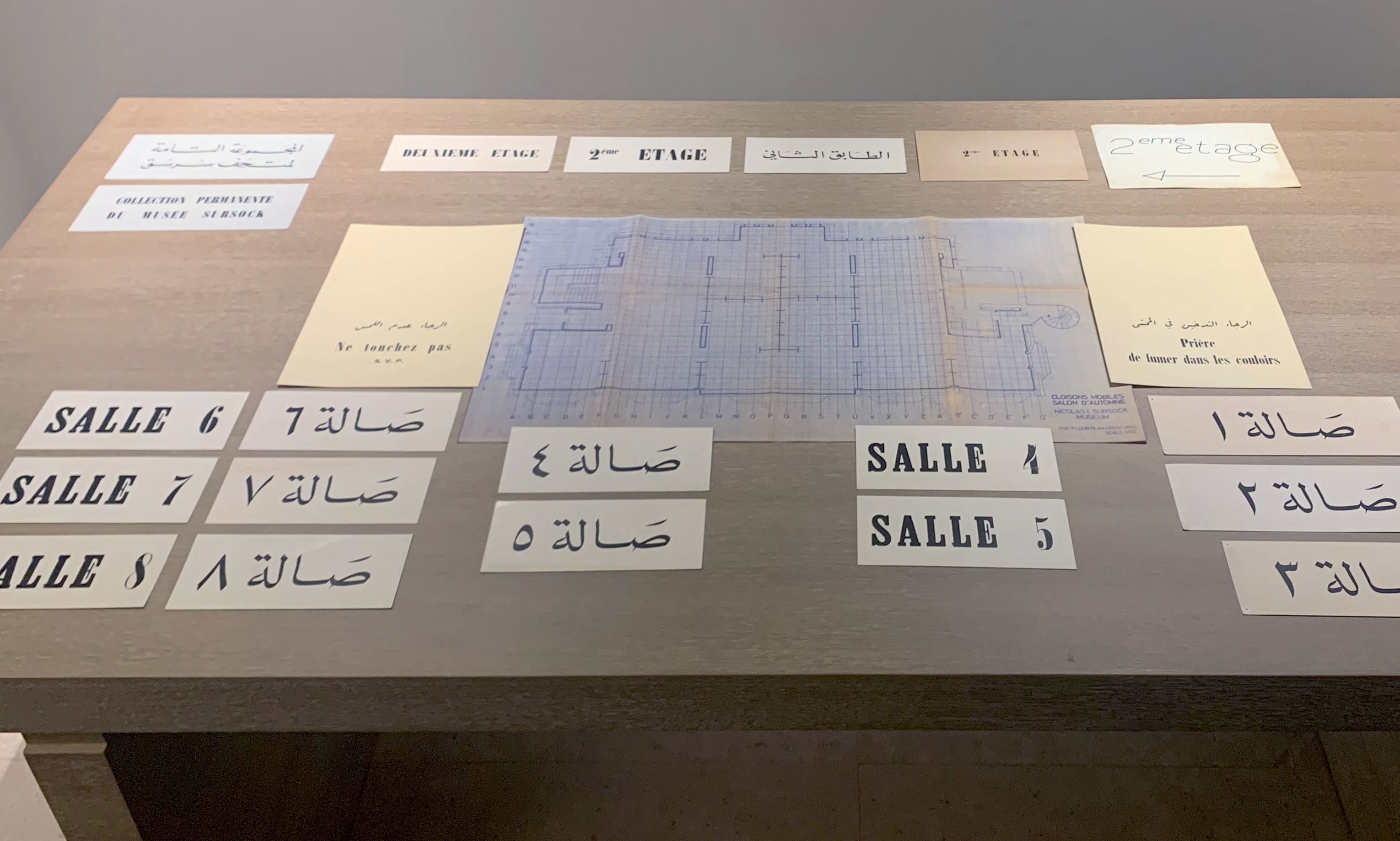 Photo by Rowina Bou Harb
During the 3-day cycle Visiting (In)Visible Museums, the Nicolas Sursock Museum will be showcasing in its Library a small display of archival material highlighting the work done behind-the-scene when it comes to selecting, exhibiting, and communicating. 
Consisting of correspondences and communication documents, old signage and captions, photographs and publications, the display will cover archival material from the previous Salon d'Automne, from the exhibition "Peinture Syrienne Contemporaire" held in 1966, and will reveal the sequence of events leading to the boycott of the Museum in 1969.
Opening hours
Thursday April 28, 6pm to 7pm
Friday April 29, 2pm to 8pm
Saturday April 30, from 2pm to 6pm.
The display Archiving the Invisible has been curated by Rowina BouHarb, head of library and archives at the Nicolas Sursock Museum.
It is part of the cycle Visiting (In)visible Museums, curated by Mathilde Ayoub, and spanning over three days with a series of talks, visits and workshops that looks at the relations between museums and their modern art collection within contexts of protracted crisis.